Recover Lost Data From LaCie Hard Drives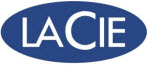 Here at the Data Recovery Hospital our technical experts have successfully managed to recover lost data for LaCie hard drives in various states of disrepair. Whether your LaCie hard drive suffers mechanical fault or logical issues from corrupt files, our technicians are on standby 24/7 and are ready to put your lost data back together to return it to you as quickly and effectively as possible.
Contact us for a free quote and information on how we can solve your LaCie hard drive issues.
Categories of Hard Drive Failure
Hard drives tend to be much more reliable and resilient these days than their predecessors. However, as with any mechanical device, the respective components can suffer wear and tear and can fail after protracted use. Similarly, there are a number of issues that can occur within your computer which can cause file system errors and other non-mechanical problems which are collectively known as logical faults.
Collectively these faults fall into four broad categories: mechanical, firmware, electronic or logical. For more information on the common symptoms of each of these categories, visit out hard drive failure section.
Common Symptoms of LaCie Hard Drive Failure
LaCie is as reliable a brand of hard drive as the next but even so its products can still suffer from the same hard drive failures as experienced in other brands. The following is a list of symptoms to look for which have been reported to us be previous clients whom we have helped restore their lost data and damaged LaCie hard drives.
LaCie hard drive makes repetitive clicking noises while attempting to power up or during normal operation.
LaCie hard drive won't spin up after repeated attempts.
BIOS fails to recognise LaCie hard drive.
LaCie hard drive makes whining noises which indicate imminent motor failure.
LaCie hard drive fails to access files.
LaCie Hard Drive Recovery Services
If your LaCie hard drive exhibits any of the symptoms listed above, or any other signs of hard drive failure, you can rely on the Data Recovery Hospital to put it right. Our technicians have provided recovery solutions for literally hundreds of LaCie customers and restored their important data to them quickly and effectively.
Take advantage of our free diagnosis which will reveal the extent of the problem and will let you know exactly how much data you can expect to recover. As always, we operate a "no fix, no fee" policy, so in the unlikely eventuality that your data proves to be unrecoverable, you will not be charged at all for the use of our services.
d2 Network 2
2big Network 2
5big Network 2
5big Backup Server
5big Storage Server
12big Rack Network Server
Network Space 2
Network Space MAX Wireless Space
LaCie Big Disk – USB 2.0
LaCie Big Disk Extreme with Triple Interface – FireWire 800, FireWire, USB 2.0
LaCie Big Disk with Triple Interface – FireWire 800, FireWire, USB 2.0
LaCie Bigger Disk Extreme – FireWire 800, FireWire
LaCie Bigger Disk Extreme with Triple Interface – FireWire 800, FireWire, USB2.0
LaCie Biggest F800 – FireWire 800, USB 2.0
LaCie Biggest F800 Spare Drive
LaCie Biggest FW800 – FireWire 800, FireWire, USB 2.0
LaCie Biggest FW800 Spare Drive – FireWire 800
LaCie Biggest S1S – SATA
LaCie Biggest S1S Spare Drive
LaCie Biggest S2S Spare Drive
LaCie Biggest S2S with PCI-Express Card – SATA / eSATA RAID
LaCie Biggest S2S with PCI-X Card – SATA
LaCie 5TB Biggest S2S 5-disk RAID SATA / eSATA
LaCie Brick Desktop Hard Drive – USB 2.0
LaCie Brick Mobile Hard Drive – USB 2.0
LaCie Brick Mobile Hard Drive – FireWire, USB 2.0
LaCie Carte Orange USB Drive
LaCie d2 eSATA II 3Gbits Hard Drive – SATA
LaCie d2 Hard Drive Extreme with Triple Interface – FireWire 800, FireWire, USB 2.0, d2 design
LaCie d2 Hard Drive Serial ATA – SATA
LaCie Data Bank, Design by F.A. Porsche
LaCie Data Watch – USB 2.0
LaCie GlobeTrotter 2.0 – USB 2.0
LaCie Hard Drive, Design by F.A. Porsche – FireWire
LaCie Hard Drive, Design by F.A. Porsche – USB 2.0
LaCie Little Big Disk – FireWire 800, FireWire, USB 2.0
LaCie Little Big Disk Quadra
LaCie mini – FireWire
LaCie mini – USB 2.0
LaCie mini Hard Drive & Hub – FireWire, USB 2.0
LaCie Mobile Drive – USB 2.0
LaCie Mobile Hard Drive, Design by F.A. Porsche – FireWire, USB 2.0
LaCie Mobile Hard Drive, Design by F.A. Porsche – FireWire
LaCie Mobile Hard Drive, Design by F.A. Porsche – USB 2.0
LaCie Rugged All-Terrain Hard Drive – USB 2.0
LaCie Rugged All-Terrain Hard Drive – FireWire 800, FireWire, USB 2.0
LaCie SAFE Desktop Hard Drive – USB 2.0
LaCie SAFE Mobile Hard Drive – USB 2.0
LaCie SAFE Mobile Hard Drive with Encryption – USB 2.0
LaCie silverscreen – USB 2.0
LaCie Skwarim (Blue) – USB 2.0
LaCie Skwarim (Pink) – USB 2.0
LaCie Two Big eSATA & USB – SATA, USB 2.0
LaCie Two Big with PCI-E Card – SATA
LaCie Two Big with PCI-X Card – SATA
LaCie USB Key (Black) – USB 2.0
LaCie USB Key (Orange) – USB 2.0
LaCie 4TB Biggest Quadra 4-Disk RAID FireWire 800 400, USB2.0 and eSATA include