Hard Drive Recovery Services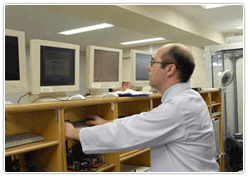 The Data Recovery Hospital exists to recover data from hard drives. Even hard disks that have been damaged or corrupted in some seemingly unrecoverable manner can still be restored by our expert data recovery engineers.
Regardless of the make or model of disk affected, our team of data recovery experts is ideally placed to maximise your chances of a successful data recovery.

How do hard drives lose data?
There are broadly speaking four potential causes for hard drive data loss:
Logical failure: There is no physical fault with the hard disk drive or any of its components. Instead, certain data has become inaccessible for some reason. The most common causes of logical failures are accidental reformatting, a lost partition, virus attacks, deleted files, and corrupted files.
Mechanical failure: Component failures such as head crashes or motor stoppages can cause some or all of the data on the hard drive to become inaccessible.
Electronics failure: Data may become inaccessible after an electronic failure, when components fail or when the drive is supplied with the wrong voltage.
Media degradation: Data access becomes inaccessible in certain areas; either because the disk develops bad sectors or it becomes impossible to read the platters.

What causes this and makes hard drive recovery necessary?
Data loss can occur for a whole host of reasons that include but are not limited to the following:
Power surges or outages.
Accidental reformatting or overwriting.
Interference from malware or viruses.
Physical damage caused by exposure to fire, water, extremes in temperature or mishandling.
How is the data recovered?
Whatever the cause of data loss, the Data Recovery Hospital can perform hard disk recovery operations to restore it. In certified labs our engineers utilise cutting edge tools and techniques to get to the heart of the problem and recover as much data as possible.
For logical failures, our data recovery tools and software can bypass any bad areas that prevent access to the data, "forcing" the hard drive to read around them.
For mechanical failures, hard drives are carefully examined in our lab facility's dust-free clean room where the component fault is identified and repaired or replaced after any lost data has been copied and restored.
It is highly inadvisable to try and perform hard drive recovery yourself without the appropriate experience and facilities. Doing so carries a high risk of causing further damage to the hard drive. For all your hard drive recovery needs, visit our locations page for a swift and satisfactory solution.



Hard disk repair reviews:
The commitment of R3 Data Solutions is second to none. Engineers were available seemingly around the clock and most importantly, they recovered the data that I needed. I would not hesitate to recommend them. Geoff Payne – 25 Bedford Row, London
Excellent service. Highly responsive including out of hours and during public holiday period. I would highly recommend them. Ed Bussey – iTrigga Media
Communication Was Superb From Start to Finnish,also the work carried out to Retrieve My Lost Holiday data from my Damaged SD Card was of High Standards! I would Recommend Andy & His Team to anyone who needs Precious Data Recovered! The Price also reflected their Difficult IT Work carried out! Excellent Thankyou M Benbow Michael Benbow
An excellent service to solve a problem caused by an idiot(me!. Howard Bush
We had a very unfortunate accident, where our main server was knocked over and our hard drive was damaged. Our software maintenance engineers were unable to help us. Fortunately the R3 Data Recovery came to the rescue and worked tirelessly over the weekend to get us up and running they kept us informed all the way through the process and were always available on the phone. They were very professional and efficient and I would highly recommend them to anybody. Shahram Mirtorabi – Hindley Dental Practice
Next: Hard Disk Failure