Ripley Data Recovery
0177 329 8282 (Local contact number)
0800 999 3282 (Free from most landline)
0333 123 3282 (Low cost from mobiles)
079 3282 4264 (Emergency data recovery)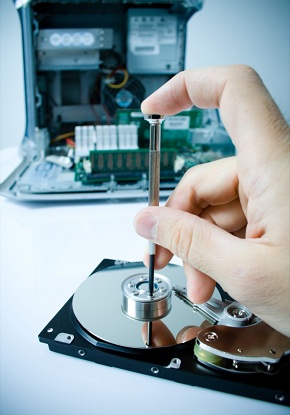 Ripley based businesses and individuals can rest easy in the face of data loss disaster as the Data Recovery Hospital is ready to receive any and all devices in need of vital recovery services. Whatever the nature of your data loss emergency, we're here to put it right.
With our access to world-class clean room facilities, expert engineers with decades of combined experience and cutting edge data recovery techniques, you can rely on us to restore your lost data to you. If we can't, we won't charge you a penny. That's our "no fix, no fee" guarantee.
For more information on our policies, contact us or find the Data Recovery Hospital centre nearest to you and get in touch directly.

Ripley Based Data Recovery Services
Hard Drive Recovery Ripley: As the variety and sophistication of hard drives for both home and business computers increases, we strive to keep ourselves on the bleeding edge of data recovery services in order to provide our clients with the peace of mind of knowing that should their system fail, they have someone to turn to.
External Device Recovery: Along with PC and Mac hard drive recovery services, we also restore data lost to a variety of external devices including USB memory sticks and external hard drives. By nature of their portability, these devices can suffer physical damage more easily as they are more likely to be dropped or knocked around.
RAID Recovery Ripley: In the event that your RAID server bombs out on you at the worst possible time, we're on call 7 days a week in order to provide you with RAID recovery services. We have the right experts, tools and facilities to make sure that your turnaround time form problem to solution is as short as possible. We aim to have most RAID recovery situations solved in less than 24 hours.
We can also help you with:
Photo card recovery (SD, CF etc)
Restoring VM/Virtual machines
Server recovery (Unix , Windows, Linux, AppleMac, Sco etc)
Laptop recovery (Notebook, Netbook, MacBook)
SAN, XSAN and NAS (onsite support where appropriate)
Database, Email, Video and Sound / Music file recovery.
Computer forensics Investigation Reports and Evidence Capture.
Contact us for free diagnosis of your problem as well as information on how we can get you back your data, no matter how it was lost.
The DRH team is here to help. We take great pride in achieving the highest levels of success rates first time every time. We take care of your data, through all stages of the recovery process.


– DRH –
What Does a REAL Data Recovery Lab Look Like?