Hard Drive & Data Recovery London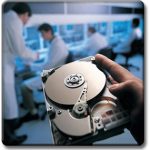 0800 999 3282 or 020 3397 3701
If you're based in the London area and looking for a fast, cost-effective and reliable data recovery service, then your search is over. Data Recovery Hospital has helped thousands of London-based customers recover valuable data from hard drives, RAID servers, USB drives and all other types of media storage device, and can reunite you with your data in no time.
We can diagnose the vast majority of cases over the phone and will provide a full quote (with no hidden costs) up-front. We also make no charge in the unlikely event that we are unable to recover your data.
Our engineers are ready to provide custom developed solutions for any data recovery crisis you might be encountering. With our solid base of experience, dynamically evolving techniques and top-notch lab facilities, you can rest assured that you will be reunited with your critical data as quickly as possible.
If you're in a hurry to be reunited with your data, then please call us now on Freephone 0800 999 3282 or+020 3397 3701 (mobile & international).
Alternatively please click on the following link for a full list of our data recovery locations.
Our London Data Recovery Team
Click here for our full list of data recovery services and more information on how we can help you deal with the following:
RAID recovery: London based businesses with sophisticated RAID data storage arrays can be hugely disrupted if their systems fail, costing time and ultimately hurting profitability. We can have respond to your data recovery emergency at any time of the day, any day of the week and can restore your RAID system the very same day.
We offer data recovery services for external hard drives, USB memory sticks and personal devices such as laptops and iPhones.
Hard drive data recovery: London businesses rely on us to repair and restore hard drives that have been damaged by either mechanical or logical faults. If your hard drive proves to be unrecoverable, we can still restore the lost or inaccessible data and place it on a storage medium of your choice (USB memory stick, etc).
Contact us for more information on how we can provide a solution to your problem, along with a free London data recovery diagnostics service that will allow us to tell you exactly how much data can be recovered from your damaged system.