Hard Drive & Data Recovery London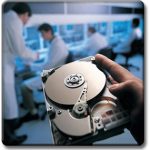 0800 999 3282 or 0207 118 3282
If you're based in the London area and looking for a fast, cost-effective and reliable data recovery service, then your search is over. Data Recovery Hospital has helped thousands of London-based customers recover valuable data from hard drives, RAID servers, USB drives and all other types of media storage device, and can reunite you with your data in no time.
We can offer emergency collection in London within 60-90 minutes available 24/7/365 by dedicated driver or free courier collection weekdays.
We can diagnose the vast majority of cases over the phone and will provide a full quote (with no hidden costs) up-front. We also make no charge in the unlikely event that we are unable to recover your data.
Our engineers are ready to provide custom developed solutions for any data recovery crisis you might be encountering. With our solid base of experience, dynamically evolving techniques and top-notch lab facilities, you can rest assured that you will be reunited with your critical data as quickly as possible.
If you're in a hurry to be reunited with your data, then please call us now on one of our support numbers.
0207 118 3282 (Local contact number)
0800 999 3282 (Free from most landline)
0333 123 3282 (Low cost from mobiles)
079 3282 4264 (Emergency data recovery)
Alternatively please click on the following link for a full list of our data recovery locations.

Our London Data Recovery Team
Click here for our full list of data recovery services and more information on how we can help you deal with the following:
RAID recovery: London based businesses with sophisticated RAID data storage arrays can be hugely disrupted if their systems fail, costing time and ultimately hurting profitability. We can have respond to your data recovery emergency at any time of the day, any day of the week and can restore your RAID system the very same day.
We offer data recovery services for external hard drives, USB memory sticks and personal devices such as laptops and iPods/iPhones.
Hard drive data recovery: London businesses rely on us to repair and restore hard drives that have been damaged by either mechanical or logical faults. If your hard drive proves to be unrecoverable, we can still restore the lost or inaccessible data and place it on a storage medium of your choice (USB memory stick, etc).
Contact us for more information on how we can provide a solution to your problem, along with a free London data recovery diagnostics service that will allow us to tell you exactly how much data can be recovered from your damaged system.


Excellent communication – extremely helpful & courteous – very rapid service – all data recovered – highly recommended.

Rae Cuttler

Prompt and efficient service door to door. The company was very good to liaise with and very supporting with technical problems,they seemed prepared to go out of their way to resolve problems,unlike your average company.We would definitely do business with them again.In our case they were able to recover all our most crucial data.

John Voogd

I was extremely pleased with the quality and speed of the service provided. All of the data from a faulty flash drive was recovered successfully.
 
Alan Johnstone

These guys were awesome. We had a massive data loss on a big raided storage array and needed a lot of data recovered urgently. Their response was super fast and our problem was dealt with extremely rapidly & professionally.
 
Stuart Turner

I was very impressed by the professional and knowledgeable man I spoke to on the phone – he was able to diagnose my problem accurately given my description of what had gone wrong, precise cost estimations plus a realistic assessment of the likelihood of recovery. The other recovery companies I contacted did not have knowledgeable people answering the phone and gave vague estimates about time and costs. I was impressed and this inspired confidence.
 
Jon Barfield

Rescued a dead HDD and put it as a bootable one, very good indeed. The HDD had a major internal hardware fault.
 
M White

The firm was honest all the way through, providing me with all the information I needed to make a decision as to which service to use. They did exactly as I requested and I recommend them.
 
J Stewart

A great service! I would recommend you to others but as a personal rather than a business user, I found it quite expensive. I'm a teacher and have students who have lost coursework in this way – there's no way they could afford to do the same. Thanks for recovering hours & hours of hard work – this time I'll be backing-up
 
Kate Harris
- DRH -

Call Andy Butler to get your RAID Array or Server recovered quickly and safely.