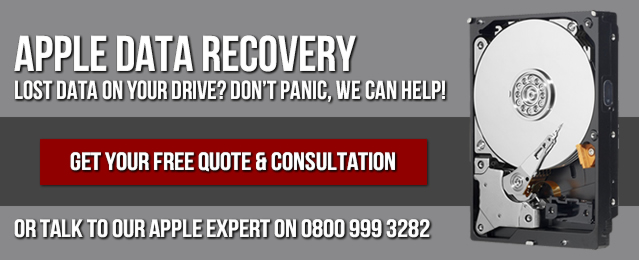 Data Recovery Services For Apple Computers, Hard Drives, Laptops and Servers
Our expert Apple Data Recovery team is ideally placed to recover data from any make or model of Apple computer; regardless of the cause of data loss.
Apple Macintosh hard drive storage systems use a hierarchical file system (HFS) or HFS+ file system as opposed to the file allocation table (FAT) or New Technology File System (NTFS) used by by Microsoft operating systems.
There are significant differences between the two systems, so if you experience data loss with an Apple product, it's crucial you take it to a company that employs specialist Apple Data Recovery engineers, and has developed data recovery tools and techniques specifically for Apple products.
Apple hard disk drives (HDDs) suffer from many of the same problems as other disks. If you click on the following link, you will be a taken to a section that outlines the most common causes of hard disk failure, the symptoms you may notice, and some guidance on how these issues may be resolved.
For more information on how to deal with data loss issues that are more specific to Apple hard drives, please see below:

Common Apple Data Recovery Problems
The following is a list of the more common situations that we tend to be very successful at recovering data from. Please contact us us for a free diagnosis and quote on a variety of solution options, if you are ever unfortunate enough to experience data loss from any of them: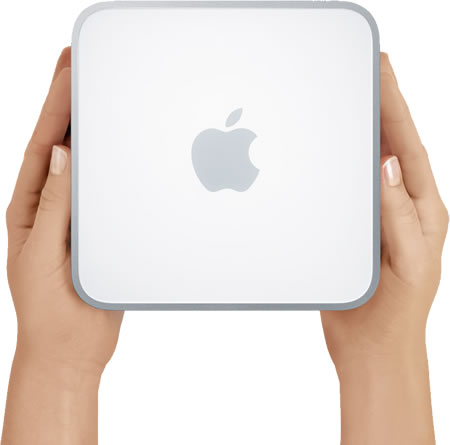 Cannot access drive due to disk error.
Apple Macintosh finds disks unreadable
Disk is not a Macintosh disks.
Not an HFS volume.
Segment Loader Error.
Bad master directory block.
Drivers fail to install.
Directories not found or Apple Macintosh reports bad file names.
Internal file system errors.
Bad master directory block.
Please note this is by no means an exhaustive list. Please contact us for a free diagnosis and quote regardless of the cause of failure.
DRH has developed specialized Apple data recovery techniques to help give you the fast, secure, and confidential data recovery services you need.
No matter what your data loss disaster may be DRH's Apple data recovery specialists can help. Data Recovery Hospital specializes in retrieving data from various soft failures such as deleted files and MacOS volumes, hard drive reformatting, media and graphic file recovery and Mac OSX operating system failures. Our team also provide experienced and effective data recovery services to recover important files from such physical failures such as a mechanical hard drive crashes, electrical or firmware malfunctions, damage from fire or floods and multiple hard drive failures on an Apple xServe RAID environment.

Apple Hard Drive Recovery
The Data Recovery Hospital can offer you solutions for data loss issues for almost any Apple Mactintosh system in either HFS and HFS+ systems. Get in contact to discover our range of solutions including but not exclusively limited to:
Apple hard drive recovery for any Apple Macintosh system running from OS 8 up to Mac OS 10.8 inc Versions of OS X Supported :
OS X v10.0 (Cheetah)
OS X v10.1 (Puma)
OS X v10.2 (Jaguar)
OS X v10.3 (Panther)
OS X v10.4 (Tiger)
OS X v10.5 (Leopard)
OS X v10.6 (Snow Leopard)
OS X v10.7 (Lion)
OS X v10.8 (Mountain Lion)
Apple hard drive replacement for any OS in cases where full repairs are not possible.
Apple data recovery from external hard disks and USB memory sticks that are formatted for Apple Macintosh including time machine backups and parrallels files.
Contact us now for speedy Apple data recovery and get your data back! Call 0800 999 3282



Excellent retrieval of lost data from a hard drive. I had tried a number of online tools without any success yet R3 recovered all of my lost data.
Richard Dyson
Good to deal with a company that clearly explained every step and possible costs.
Service was prompt and I was kept advised. While they were able to recover my data I am sure I would have formed the same opinion had they have been unable to.
Cliff Tomkins
R3 did an excellent job and recovered all the data off my 2TB drive. They kept me well informed along the way and completed the task within the quoted time for the quoted price. Great job guys. Thanks.
David Vaughan
* Data Recovery Hospital is a Trading Name of R3 Data Recovery Ltd Since 01/03/2012

Next: Fujitsu



What Does a REAL Data Recovery Lab Look Like?