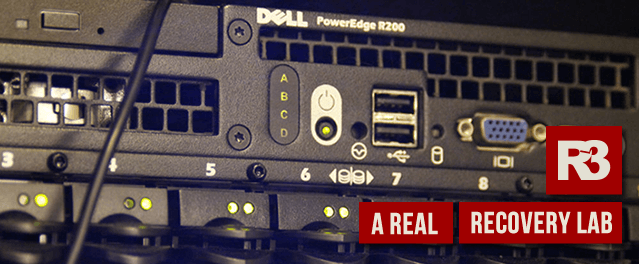 RAID Failures – Recovery Services
This section deals with the common causes of failure within RAID arrays and what you might do to recover your data in the event you are unlucky enough to suffer from one.
RAID's in-built fault tolerance functionality has an unfortunate tendency to instil users with a false sense of security. As a consequence, back-up are often out of date or non-existent and any failure can have disastrous consequences.
Recovering data in situations such as this is a particular specialty of Data Recovery Hospital, so please click on the following link to find out more about how we might help you recover data from a failed RAID array.
If you are in a hurry please use the form to the right to contact us immediately or visit our locations page

Common causes of RAID failure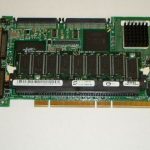 The most common causes of failure within RAID disks are as follows:
Many RAID servers have a single controller that handles all of the array's options. If it fails, this may stop the array booting and can cause the logical quantity to disappear.
Multiple disk failure resulting in loss of RAID volume
RAID arrays are designed to cope with the failure of one hard disk. Whilst waiting for a replacement however, the RAID array is running on degraded mode and the probability of the next drive failing and disabling the RAID volume is high; particularly as all drives in the array are likely to be from a single batch and subject to the same amount of stress.
Power surges often lead to a failure of the RAID controller which results is a total loss of data. They can also lead to corruption of the RAID configuration setting in the controller card.
Failed rebuild of RAID volume
If the correct procedures are not followed exactly when rebuilding a RAID volume, this can result in a wrong or partial rebuild or a complete system breakdown when the rebuild is completed.
Unplanned reconfiguration of RAID volume
This happens more often than you'd expect – with similar results to a failed rebuild.
Partition disks can occasionally become corrupt or go missing and cause whole partitions to disappear or become unusable.
When the host server crashes, it often makes the array inaccessible.
In addition to the above RAID-specific issues, RAID arrays can suffer from many of the same data recovery issues as standard hard disks; e.g. logical problems, firmware issues and accidental deletion of data.

Dealing with a failed RAID array
Whatever the issue with your failed array, it's crucial you engage a professionally trained RAID recovery engineer to restore your data as the wrong steps now could lead to an unnecessary permanent loss of your data. You should also:
Turn your RAID array off immediately.
Make notes of the events leading up to the failure.
Contact Andy at The Data Recovery Hospital immediately for advice and a solution.
Less common causes of failure within RAID arrays
Accidental replacement of good disk in RAID
Loss of RAID system registry
Loss of RAID server configuration settings
RAID back-up unsuccessful
Corrupt files in RAID array

Next: RAID Recovery