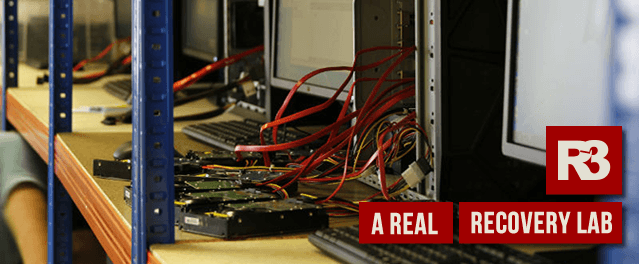 Hard Drive & Data Recovery Services in Manchester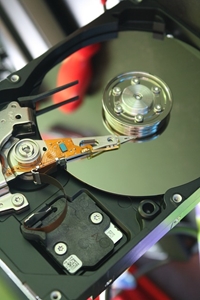 If you are based in the Manchester / Cheshire area and looking to recover data from a failed media device, then you couldn't be in safer hands.
Data Recovery Hospital recovers data for hundreds of Manchester based clients every year and has designed its business to maximise your chances of a successful data recovery from any type of hard disk drives, RAID arrays, or removable media.
In the vast majority of cases, we will be able to diagnose the problem with your device and provide a fixed price quote immdiately the phone, dispatch a courier to be with you within 4 hours, and we can offer clients in Manchester a same day data recovery service for emergency cases.
Our specialist team are experts in all of the disciplines required to recover data successfully, they use internally developed tools and techniques to maximise the likelihood of a successful data recovery and are based nearby in a world class data recovery facility.

Contact us for more information on how we can provide a solution to your problem, along with a free diagnostics service that will allow us to tell you exactly how much data can be recovered from your damaged system.
The RAID & Data Recovery Manchester Team
Click here for our full list of data recovery services and more information on how we can help you deal with the following:
RAID recovery: Manchester based businesses with sophisticated RAID data storage arrays can be severely disrupted if their systems fail, costing time and ultimately, money. We can respond to your data recovery emergency at any time of the day, any day of the week and in most cases we can restore your RAID system the very same day.
We offer data recovery services for external hard drives, USB memory sticks and personal devices such as laptops and iPhones.
Hard drive data recovery: Manchester businesses rely on us to repair and restore hard drives that have been damaged by either mechanical or logical faults. If your hard drive proves to be unrecoverable, we can still restore any lost or inaccessible data and place it on a storage medium of your choice (USB memory stick, a replacement hard drive, etc).
A failure hours before a deadline caused me to lose a drive and could have jeopardised my entire media project. I was very apprehensive about letting it leave my hands as I had read about common bad experiences of data recovery companies while looking for someone who could deal with my problem.
R3 Data Recovery sent a courier to my office to collect the drive within a couple of hours, taking it back to the lab to establish the problem.
Over the following week Andy and team kept me constantly updated by text and phone, working with me to recover the critical missing files to allow me to complete my project. They were patient and helpful in explaining the technical challenges behind this particular recovery, which helped me understand and feel reassured in the process.
Their perseverance resulted in their recovery of all of the important files I didn't have backed up – and in me being able to complete my production without having to re-shoot anything.
The cost of doing so was absolutely worthwhile and negligible considering what I would have lost. I would have no hesitation about recommending R3's service.
Thanks.
Alex Kendrick

R3 Data Recovery. You are lifesavers!
As a professional photographer I was heartbroken to find my hard drive had failed taking with it over 300 GB of data, which included my entire photography portfolio and client lists.
I spent time online researching companies that could help and very quickly found that this was a minefield. Most worryingly it became apparent many would offer a very low initial price only to increase this massively once they had your drive in their possession.
I was so worried. If I made the wrong decision I could end up losing everything I had worked for over the last 6 years. It was pretty daunting to say the least.
I decided to call R3 data recovery, and spoke with Andy who listened to my problem, and then very calmly proceeded to diagnose the possible issues, and also gave me a simple price structure which I found very reassuring. He didn't try to sell me his service, but he did take the time to advise me of his experience in the field and reassure me there was no obligation.
Having decided R3 data recovery was a company I could trust with all my work, I was invited to personally visit the lab which is just off the M1 at Jct 34 and very easy to find. Within 15 mins of arriving, and after being given a tour of the brand new laboratory and all flashy new equipment, Andy confirmed that my data was fully recoverable. It was that simple!.. I could not believe it. I could have kissed him!
A few days later I went to collect all 300+ GB of data which was presented in a new external hard drive.
The reason I went tho the trouble of writing this review, is that Andy and the brilliant team at R3 Date Recovery saved my business at a a time when I was most vulnerable. In an environment where many companies would take full advantage, R3 were compassionate and so down to earth. I just wanted to take the time to let everyone know if you find yourself in the same position, Don't worry. Call R3 data recovery. It will be the best decision you ever make.
Thanks Andy and everyone at R3 data recovery. Keep up the good work!
Nas Shair

My WD passport hard drive stopped working about 6 months ago and with plenty of precious memories on there (over 17,000 videos and photos of my daughter etc) I was desperate to get them back! R3 provided a fast and efficient service and were able to salvage about 95% of my hard drive! When I got the news I was over the moon, the price is a little expensive but then my theory was you cant put a price on your memories and I will not make the mistake again of only having one back up on the go!
Jessica Lewis


Next: Bristol



What Does a REAL Data Recovery Lab Look Like?