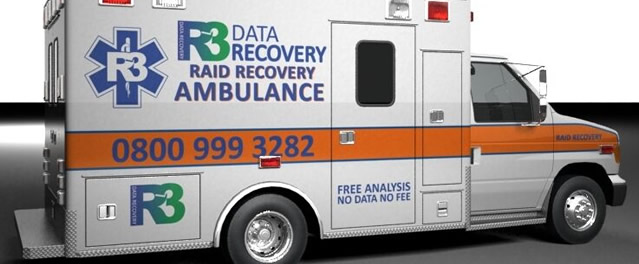 Emergency Data Recovery Service

If you are in a situation where one or more critical files have been lost, call R3's Emergency Service. Even if the situation seems hopeless, you should not hesitate to get in touch. You can reach R3 Consultants around the clock on 07932 824 264.

24/7 Emergency Service
Your situation will be given the highest priority. We will work around the clock, even on weekends and holidays, to make sure that all of your data is recovered.
We do not subcontract; all our work is done in-house. We will not return your equipment until we have thoroughly completed the job. We are professionals when it comes to rescuing data from hard disks that seemed to be lost forever.
We will let you know how to get your hard drive to us in the quickest manner and any communication that will be necessary during the recovery process.
We do require a number for a member of our team who is familiar with all the files and folders can be reached at any hour of the day.
Our emergency service is exactly how it sounds; we have engineers working through the night to make sure that your problem is fixed right away.
This is a premium option that is not suitable for every situation, but there are times where it is exactly what is needed, especially when you need the lost files within a certain time frame.

Emergency Analysis
Once your Emergency Analysis is done, you will be sent a copy by email. This will confirm that all your files and folders are completely safe.
You will also be sent a text to let you know the email has been sent.
You will only have to pay us after you have confirmed that everything is safe.
As soon as the recovery is completed, your files will be securely sent to you right away.
If you prefer, we can send your files via a secure download or encrypted email.
Data Recovery Hospital employs highly skilled and experienced data recovery specialists and base them in world-class data recovery facilities to ensure we restore all recoverable files in every situation.
We decided to create one superbly staffed and equipped data recovery lab in the centre of the country and make it easy for clients to get their failed devices to us quickly, easily and securely.
For an Emergency 12-48 hour Data Recovery Service with collection between 60-90 minutes from contact, call 07932 824 264 to talk to Andy and the team or fill out our contact form on the right and we will take care of your problem.