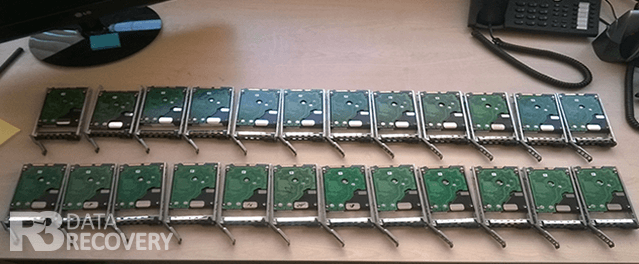 RAID 50 Case Study

During a failure of a Dell 720 with 24 15K Savvio SAS drives it was not realised that 6 of the drives had degraded and despite the RAID 50 volume holding up for over a week it finally succumbed to corruption as the operating system drives had also bad blocks.
The bad blocks were causing the server operating system drives to keep crashing and rebooting. Despite 2 spare hot swap drives being in good condition and ready for use they did not cut in automatically until a faulty drive was removed.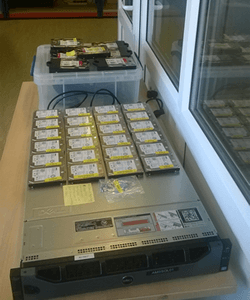 The problem was all drive condition lights were green and there was no actual warning that drives were dropping out and the O/S was unstable due to bad blocks even the server manufacturers support team were unable to identify the issue.
R3 were engaged to recover as much of the data volume as possible which included 57 interlinked databases this was done overnight and through a weekend in response to the emergency nature of the case.
As each database was recovered a dedicated driver was despatched direct to the secure datacentre where the clients support company worked through the disaster rebuilding a new server and rebuilding the system.
This case showed the importance of drive monitoring and getting the right advice. Had R3 been called at the outset over a week of lost business and many more weeks of business disruption and heartache could have been avoided.
If you have a problem with any RAID configuration Call 0800 999 3282

What Does a REAL Data Recovery Lab Look Like?