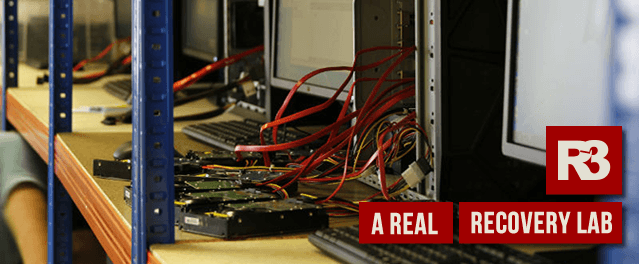 Hard Drive & Data Recovery Services in Liverpool
Need emergency data recovery in Liverpool? We can collect failed storage device within 60 minutes of your call and have your data recovered and back to you within 6-12 hours.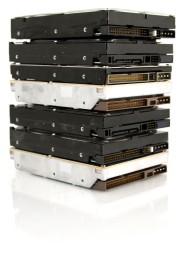 Liverpool based individuals and businesses can rely on the Data Recovery Hospital to provide them with the right solutions to data loss issues in a flash when lightning strikes and you're hit with a major problem.
Regarldess of the nature of your data emergency, we've got the right tools and know-how to make sure that you're put back on track in as little time as possible. We cover all major brands for hard drives, external devices and RAID systems and have extensive experience in handling the full range of data loss issues that they can suffer.
We're constantly investing in new, better custom made solutions to ensure that our customers get the very best service that we can provide.
Check our list of data recovery location centres to see which one is closest to you.



Get to the Root of Data Recovery in Liverpool
RAID recovery Liverpool

: We can fix RAID systems in Liverpool in as little as 24 hours and are available 7 days a week to make sure that our clients are never left hanging. We are well aware of the damage and anxiety that can be caused be a RAID system suddenly fizzling on the business that it supports. We can quickly restore RAID 0, RAID 1, RAID 5, RAID 10 and other less well known RAID systems

Hard Drive Recovery

: Whether the lost data in question is personal information stored on a home computer or a crucial database for a business, we're ready to restore it to its rightful place. Regardless of the severity of the situation, we strongly recommend that you do not attempt to enact repairs yourself on your hard drive and leave it instead to those with the correct tools, facilities and expertise. Attempting to force a software or hardware fix without the prerequisites just mentioned can often lead to the problem getting much worse.

External Devices

: We handle laptop external hard drive and USB stick data loss problems on a daily basis from around the country as people drop, knock or otherwise damage their devices.
If you require assistance in any of the mentioned areas, contact us for further information on all of our policies and operating practices.



My business had a total failure of our server drive on the morning of 29th December, all our critical data was at first believed to be lost. Having rang around many suppliers offering data recovery the majority were either closed for the holidays or wanting £3-4K to complete the work. Having contacted Andy he offered a 24 hour service at an extremely lower cost than expected. True to his word we delivered the drive at 3pm and by 6pm the following day I was collecting and leaving with a brand new drive with over 80gb of recovered data, we only lost 47 files which was an amazing result. I cannot thank Andy and his team enough especially as they were supposed to be on shutdown. Whilst it may seem a lot of money it would have taken my office team 2 months to recover from the loss of data costing me £1,000's. Thank you R3.
Jason Holt

Andy was very helpful when I first contacted the company and clearly set out the optional timescales and costs to fix the problem with my daughter's drive. The problem was analysed within a few hours and the data was recovered successfully and loaded onto a new drive. All of this justified the 5 stars for service and quality.
I rated value for money as 3 stars because I thought that the time taken to solve the problem did not fully justify the price charged.
However, I will recommend this company to anyone I know who has a data recovery problem.
Alan Gray

I work overseas and was only home for 10 days starting 21 December. I had been in touch with a number of companies to recover data from a broken external hard drive and whilst the prices were all pretty equal only R3 said they could do it in the time available. True to their word when I got home from the airport their man was there to collect the drive. If no big problems they said they would return the data on a new external hard drive before Christmas. Sure enough on Tuesday evening (23 December) it was returned with, as far as I can see, all the files in tact.
I'm obviously hoping I don't need to use their services again, however if I do, I know where to find them I wont have toi worry about searching the internet for such service.
Graham G McKay


Next: Edinburgh



What Does a REAL Data Recovery Lab Look Like?