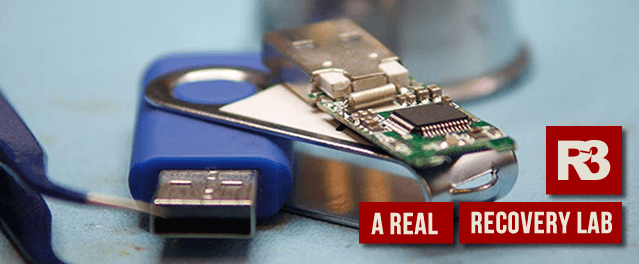 Recover Data From Your Flash Drive and USB Devices
Professional USB data recovery service available for you 24 hours a day, 365 days a year!
Are you unable to access data stored on your Flash drive or USB device?
If so, you have come to the right place. Data Recovery Hospital's mission is to offer the best possible data recovery service at the lowest possible cost.

Why Can't I Access The Data On My Flash Drive / Usb Device?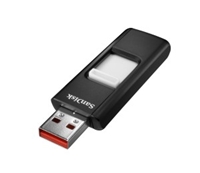 USB / flash drives are basically hard disk drives encased in plastic with a USB connector. As such they tend to suffer from the same hard drive failure problems as all hard disks. Please click on the previous link to read more about the more standard symptoms and causes of data loss, and the best routes to resolving them.
Whilst USB and Flash pens are great for transferring data from one computer to the next – offering significant memory capacity in an extremely portable format – their principal strength can also be their main weakness.





Due to their portable nature, USB devices are often carried around in bags or pockets and can often get damaged. This can be extremely disruptive if it contains important documents and files that are not backed up on your PC or laptop.
We help thousands of clients recover data from all manner of portable data storage devices every year and have a team dedicated to resolving just this type of issue.
How Will We Restore The Data On Your USB / Flash Drive?
R3 Data Recovery Hospital is continually improving the tools, techniques and processes we use to recover data. If you'd like to find out more about how we do it, please visit our data recovery process section.
USB Stick Data Recovery In The Lab
The technology now used in USB flash memory has moved quickly to meet the data hungry demands of high definition video and music storage. To ensure the safety of your precious data clever algorithms are constantly being developed to make sure all the data storage cells get a chance of their fair share of the work.
This is fine until the electronics fail..
The micro controller keeps a record of this algorithm and without it the chances of data recovery are drastically reduced. That's why at R3 we prefer to rework the electronics that way ensuring data integrity is kept.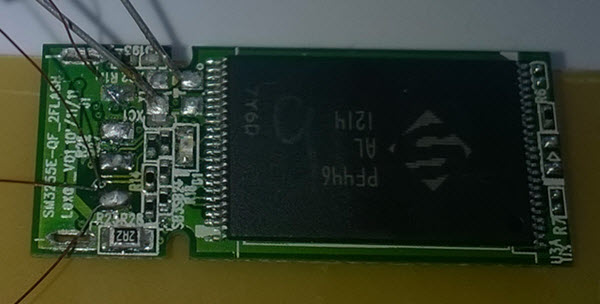 A USB memory stick arrived at R3 that wasn't responding when plugged into our diagnostic PC. On investigation the printed circuit board had been bent damaging the delicate copper tracks. So the soldering iron was warmed up and set to work. Both the flash nand and micro controller were removed, cleaned and re-seated in fresh solder. This made no improvement to the device so the oscillator was replaced and the USB connections made straight to the micro controller. Success after 30 minutes and eye boggling re-work the device was recognised and its data extracted corruption free.
Please contact us immediately by calling our freephone at 0800 999 3282 or use our free online quote form for a free diagnosis / no-obligation fixed price quote. It could be the first step to restoring your data.

Next: Memory Card Recovery



What Does a REAL Data Recovery Lab Look Like?