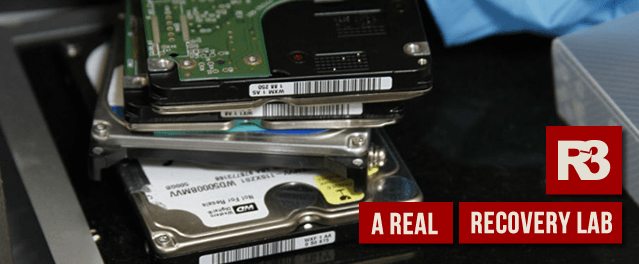 External and Portable Hard Drive Data Recovery
Updated on 16/11/2016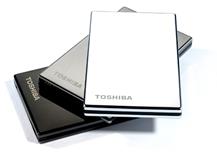 If you need to recover data from a faulty or damaged external hard disk drive (HDD), then you've come to the right place.
Data Recovery Hospital has a team of external HDD recovery specialists who focus solely on recovering data from external hard disks. They are based in world class facilities and will restore all recoverable data files regardless of the make or model affected.
With our free diagnosis and a competitive, transparent, 'no data, no fee' pricing, Data recovery Hospital is your best bet for a fast, cost-effective resolution to any external hard drive problem.
Call now on freephone 0800 999 3282 or use our free online quote form to the right of this page.
Common External Hard Drive Problems
An external drive is a drive that is separate to your computer and has its own power supply and connected to a single or series of computers separately. Portable drives are highly popular for individuals who need a large amount of extra storage space and need this information to be transported with them. External hard disk recovery is not rare as these drives can fault easily and due to the fact that they are commonly transported, there is always the risk of outside factors affecting the drives.
External hard disk drives are essentially normal IDE or SATA hard drives inside a case with a USB or Firewire interface adapter.
In an age where all our information is stored in technology, it is no surprise that internal hard drives do not suffice and individuals need extra external hard drives for storage. External hard drive recovery is needed in situations where the hard drive has been damaged. This damage can occur if the prtoable hard disk gets wet, is accidently dropped or is exposed to extreme heat and this is when recovery is needed to retrieve the lost or damaged data.
Consequently, files can suddenly become inaccessible for any of the standard reasons that hard disks fail. In addition, the portability they offer comes at a price in terms of a number of more specific external hard drive problems:
Dropped portable hard drive – ticking noise
While their portability is useful, external hard disks are more likely to be dropped, banged, knocked or otherwise accidentally mishandled while in transport. If it's the former, you may notice a ticking noise when the dropped external hard drive is powered on; this indicates potential damage to the read /write heads or the motor, or both.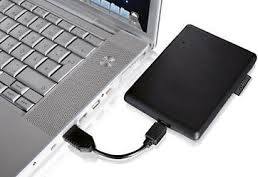 Banged or knocked external disk – buzzing sound
Where the impact has been less severe, you may detect a buzzing sound – which can be symptomatic of a damged spindle.
External hard drive overheating
External hard disks can overheat in relatively short spaces of time due to the lack of ventilation inherent in the system. Some models will feature a small fan built in to prevent a dangerous build up of heat, whereas other models will have no ventilation measures at all.
Easily recognisable symptoms of impact/overheating problems include: buzzing/ticking sounds coming from the external hard drive, sudden seizure and failure to be recognised by the BIOS.
Twisted electrical cords and cables
Loose cords and electrical cables build over time under desks and small corner tables where we tend to have our laptops and desktops plugged in. These are the perfect breeding grounds for a mishap for external drives being pulled off a surface onto the floor. It only takes a small fall for the drives to suffer a failure. It is important to keep these areas nice and tidy, maybe use cable ties or clips to keep things neat. Make sure power cables are not stretched taught to the wall socket as a jittery connection could cause a power surge. Always keep the cords away from traffic in the room to prevent the drive from being accidentally pulled down to the floor.
Inserting the wrong power adaptor
Many times over you will have three to four different power adaptors in the same areas as where you plug your external drive in, so it is important to make sure you use the correct one! There have been many instances where a user has plugged a different power cord into their external hard drive causing a power surge which will overheat the drive. A good idea is to label the cords with a small white label to ensure you are using the correct cord for the device you are using.
Power surges from lightning strikes
If you live in an area that has a lot of lightning storms, it is important to unplug your external storage hard drive during these storms (or when not in use). A power surge from lightning strikes can cause external hard drive failure by overheating the drive or by causing the heads to crash to the disk surface. This can result in the dreaded clicking sound otherwise known as "click of death" and you will need hard drive data recovery.

Recover Data From An External Hard Disk
If your external hard drive exhibits any of the symptoms mentioned above, under no circumstances should you continue using the unit or allow the system to run repair programs such as Scandisk, Norton etc, as these may cause further damage, and can even make it impossible to recover data.
Successful external hard drive data recovery can be enacted quickly and effectively by the Data Recovery Hospital. Depending on the urgency of your problem, lost data can usually be restored to you on a storage medium of your choice in 24 hours.
Lost or inaccessible data issues caused by heat build up is almost always fully recoverable and heat associated problems are generally easier to solve than those caused by mishandling or dropping.
If you'd like to know more about how we'd recover data from your external hard drive or USB stick, please visit our data recovery process section.
Portable hard drives are commonly used to back up data on ones main computer and it is imperative that this data is safely stored in case it is needed due to your computer crashing or the internal hard drive failing. External hard drive data recovery, like other forms of recovery, can be difficult to do yourself and taking apart your hard drive might result in more harm than good. Taking your portable drive to a recovery expert like Data Recovery Hospital will ensure safe restoration and will not risk the total failure of your hard disk system.

Portable Hard Drive Brands & Models
Data Recovery Hospital repairs all of the popular external drive brands including Freecom, Iomega, LaCie and G-Tech. Even though most hard drives consist of strong casing and shock proof technology, there is always the possibility that data loss or damage will occur and in this case, external drive recovery is needed.
Buffalo
Buffalo Hard Drive MiniStation Lite 320GB Portable USB 2.0
Buffalo MiniStation Lite 500GB Black Portable USB 2.0
Buffalo Drivestation 1TB External hard disk drive USB 2.0 1000GB SATA Turbo
Freecom
Freecom Mobile Drive XXS 160GB
Freecom Mobile Classic II 250GB 2.5″ USB2 Hard Drive
Freecom Mobile Classic II 320GB 2.5″ USB2 Hard Drive Black
Freecom Mobile Drive XXS 250GB
Freecom ToughDrive 2.5″ 160GB USB 2.0 HDD shock resistant
Freecom Mobile Secure 250GB External Hard Drive 2.5″ Portable USB2
Freecom Mobile Classic 400GB 2.5″
Freecom 500GB XS External Hard Disk Drive USB 2.0 31972
Freecom Mobile Drive XXS 320GB
Freecom Mobile Classic II 500GB 2.5″ Drive
Freecom ToughDrive 2.5″ 250GB USB 2.0 HDD shock resistant
Freecom 1TB XS External Hard Disk Drive USB 2.0 31973
Freecom ToughDrive 2.5″ 320GB USB 2.0 HDD shock resistant
Freecom 2.5″ External hard disk drive MobileDrive XXS 500GB USB 2
G-Tech
GTech G-Drive Gen 4 500GB USB/Firewire 400/Firewire 800/eSATA External Hard
GTech G-Drive Mini Gen4 500GB USB/Firewire 400/Firewire 800 External Hard Drive
Hitachi
Hitachi 320 GB 2.5″ External Hard Disk Drive USB Carbon Fibre
Hitachi 500 GB 2.5″ External Hard Disk Drive USB Carbon Fibre
Hitachi 2 TB 3.5″ External Hard Disk Drive USB Black HSD2000
Iomega
Iomega eGo 320GB Portable Hard Drive with Protection Suite Red USB 2.0
Iomega eGo 320GB Portable Hard Drive with Protection Suite Silver USB 2.0
Iomega Prestige 500GB USB 2.0 Desktop Hard Drive
Iomega eGo 500GB Portable Hard Drive with Protection Suite Red USB 2.0
Iomega eGo 500GB Portable Hard Drive with Protection Suite Blue USB 2.0
Iomega eGo 500GB Portable Hard Drive with Protection Suite Silver USB 2.0
Iomega Prestige 1TB USB 2.0 Desktop Hard Drive
Iomega Prestige 1.5 TB USB 2.0 Desktop Hard Drive
iStorage
iStorage 250 GB diskGenie External Hardware base AES 256bit encryption
iStorage 500 GB diskGenie External Hardware base AES 256bit encryption
Lacie
Lacie 250GB LaCinema Rugged Multimedia Hard Drive USB 2.0 / HDMI With Remote
Lacie 320GB LaCinema Rugged Multimedia Hard Drive USB 2.0 / HDMI With Remote
Lacie 500GB LaCinema Rugged Multimedia Hard Drive USB 2.0 / HDMI With Remote
LaCie 200GB LITTLE BIG Disk U2 & F4 & F8 RAID 0 7200rpm External
LaCie 500GB LITTLE BIG Disk eSATA 5400rpm 16mb Cache 3Gbits FireWire800
LaCie d2 Quadra Hard Disk
LaCie Big Disk Extreme+ Dual
LaCie Big Disk Extreme+ Triple
LaCie Golden Disk
LaCie Brick
LaCie d2
LaCie Big Disk
LaCie Desktop Hard Disk ? USB 2.0
LaCie d2 Quadra
LaCie Bigger Disk Extreme
LaCie mini Hard Drive
LaCie Hard Drive, Design by F.A. Porsche
LaCie Rugged Hard Disk
LaCie Little Big Disk Quadra
LaCie Mobile Drive
LaCie Brick Mobile Hard Drive
LaCie Skwarim
LaCie GlobeTrotter
LaCie Data Bank
LaCie Data Watch
LaCie SAFE Mobile Hard Drive with Encryption
LaCie SAFE Hard Disk
LaCie d2 SAFE Hard Drive
LaCie USB Key Max (Orange)
LaCie USB Key Max (Black)
Samsung
Samsung S1 120GB 1.8″ External Hard Drive USB
Samsung 320GB hard disk drive S2 2.5″ External 8MB
Samsung 500GB hard disk drive S2 2.5″ External 8MB
Samsung Story Station 1TB External USB Hard Drive
Samsung 640GB hard disk drive S2 2.5″ External 8MB
Seagate
Seagate 250GB hard disk drive External FreeAgent Go Portable 5400rpm 2.5 inch
Seagate 1TB hard disk drive 1000GB FreeAgent 3.5 External 32MB cache 7200rpm
Seagate 1TB Blackarmor WS 110
Seagate 1.5TB hard disk drive FreeAgent External
Seagate 2TB FreeAgent 7200RPM 32MB USB 2.0 External HDD
Western Digital
Western Digital 320GB My Passport Essential Mac Edition Usb2.0 Slim External
Western Digital 320GB My Passport Essential Usb2.0 Slim External HDD Silver
Western Digital 320GB My Passport Elite Usb2.0 Slim External HDD Charcoal
Western Digital 320GB My Passport Elite Usb2.0 Slim External HDD Red
Western Digital 500GB My Passport Essential portable USB 2.0 external hard disk
Western Digital 1TB My Book Elite Usb2.0 External HDD Charcoal
Western Digital 640GB My Passport Essential portable USB 2.0 external hard disk
Western Digital 1TB My Passport Essential portable USB 2.0 external hard disk
BUFFALO
BUFFALO DriveStation TurboUSB
BUFFALO DriveStation FlexNet
BUFFALO DriveStation HD-CEU2
BUFFALO DriveStation Combo TurboUSB
BUFFALO DriveStation Duo
BUFFALO DriveStation Quattro
BUFFALO DriveStation Combo 4
BUFFALO DriveStation Quattro Rackmount
BUFFALO MiniStation Shinobi
BUFFALO MiniStation DataVault
BUFFALO Terastation
BUFFALO Mediastation
BUFFALO HD-HS1.0TIU2-F 1TB
BUFFALO HD-HS1.0TU2-F 1TB
BUFFALO HDHS10TQ 1TB
BUFFALO HD-HS320IU2 320GB
BUFFALO HDHS320Q 320GB
BUFFALO HD-HS320U2 320GB
BUFFALO HD-HS500IU2 500GB
BUFFALO HDHS500Q 500GB
BUFFALO HD-HS500U2 500GB
BUFFALO HD-HS640U2 640GB
BUFFALO HD-HS750IU2 750GB
BUFFALO HD-HS750U2 750GB
BUFFALO HD-PF120U2 120GB
BUFFALO HD-PF160U2 160GB
BUFFALO HD-PF250U2 250GB
BUFFALO HD-PF320U2 320GB
BUFFALO HD-PF500U2 500GB
BUFFALO HD-PS120U2 120GB
BUFFALO HD-QS1.0TSU2-R5 1TB
BUFFALO HD-QS2.0TSU2-R5 2TB
BUFFALO HD-QS4.0TSU2-R5 4TB
BUFFALO HDS-PH160U2 160GB
BUFFALO HDS-PH320U2 320GB
BUFFALO HD-W1.0TIU2-R1 1.0TB
BUFFALO HD-WS1.0TU2 1TB
BUFFALO HS-DH1.0TGL-R5 1.0TB
BUFFALO HS-DH1000GL 1TB
BUFFALO HS-DH2.0TGL-R5 2.0TB
BUFFALO HS-DH320GL 320GB
BUFFALO HS-DH4.0TGL-R5 4.0TB
BUFFALO HS-DH500GL 500GB
BUFFALO HS-DH750GL 750GB
BUFFALO LS-1000GL 1TB
BUFFALO LS-320GL 320GB
BUFFALO LS-500GL 500GB
BUFFALO LS-750GL 750GB
BUFFALO LS-L320GL 320GB
BUFFALO LS-L500GL 500GB
BUFFALO LS-W1.0TGL-R1 1.0TB
BUFFALO LSW20TGLR1 2.0TB
BUFFALO LS-WS1.0TGL-R1 1TB
BUFFALO LS-WS500GL-R1 500GB
BUFFALO TS-H1.0TGL-R5 1.0TB
BUFFALO TS-H2.0TGL-R5 3.0TB
BUFFALO TS-H3.0TGL-R5 4TB
BUFFALO TS-H4.0TGL-R5 4.0TB
BUFFALO TS-I1.0TGL-R5 1TB
BUFFALO TS-I2.0TGL-R5 2TB
BUFFALO TS-I4.0TGL-R5 4TB
BUFFALO TS-OPHD-H1.0T 250GB
BUFFALO TS-OPHD-H2.0T 500GB
BUFFALO TS-OPHD-H3.0T 750GB
BUFFALO TS-OPHD-H4.0T 1TB
BUFFALO TS-RH1.0TGL-R5 1TB
BUFFALO TS-RH2.0TGL-R5 2TB
BUFFALO TS-RH4.0TGL-R5 4TB
BUFFALO TSRI10TGLR5 1TB
BUFFALO TS-RI2.0TGL-R5 2TB
BUFFALO TS-RI4.0TGL-R5 4TB
HP Hewlett Packard
HP Pocket Media
HP Portable Media
HP KC783AA
HP FJ460AA
HP GM414AA
HP KT315AA
HP HD3000S 300GB
HP HD10000S 1TB
HP HD7500S 750GB
HP HD5000S 500GB
HP HD1600S 160GB
HP HD3200S 320GB
HP PD3200 320GB
HP PD1600 160GB
HP PD2500 250GB
HP PD800 80GB
HP PD1200 120GB
SimpleTech
SimpleTech Simple Drive FV-U35-500 500GB
SimpleTech Simple Drive FV-U35-320 320GB
SimpleTech Simple Drive FV-U35-250 250GB
SimpleTech Duo Pro Drive FP-UFE2-1TB 1TB
SimpleTech Duo Pro Drive FP-UFE2-2TB 2TB
SimpleTech Duo Pro Drive FP-UFE2-1.5TB 1.5TB
SimpleTech Pro Drive FP-UFE-1TB 1TB
SimpleTech Pro Drive FP-UFE-750 750GB
SimpleTech Pro Drive FP-UFE-500 500GB
SimpleTech SimpleDrive External Pininfarina SP-U35-1TB 1TB
SimpleTech SimpleDrive External Pininfarina SP-U35-750 750GB
SimpleTech SimpleDrive External Pininfarina SP-U35-500 500GB
SimpleTech SimpleDrive External Pininfarina SP-U35-320 320GB
SimpleTech SimpleDrive External Pininfarina SP-U35-250 250GB
SimpleTech SimpleDrive External Pininfarina SP-U35-160 160GB
SimpleTech SimpleDrive External Pininfarina SP-UF35-1TB 1TB
SimpleTech SimpleDrive External Pininfarina SP-UF35-750 750GB
SimpleTech SimpleDrive External Pininfarina SP-UF35-500 500GB
SimpleTech SimpleDrive External Pininfarina SP-UF35-320 320GB
SimpleTech SimpleDrive External Pininfarina SP-UF35-250 250GB
SimpleTech SimpleDrive External Pininfarina SP-U25-160 160GB
SimpleDrive Portable Pininfarina SP-U25-250 250GB
SimpleDrive Portable Pininfarina SP-U25-120B 120GB
SimpleDrive Portable Pininfarina SP-U25-60S 60GB
SimpleTech Bare Drive STI-HD2.5-160SA 160GB
SimpleTech Bare Drive STI-HD2.5-160H 160GB
SimpleTech Bare Drive STI-HD2.5-120SA 120GB
SimpleTech Bare Drive STI-HD2.5-60A 60GB
Glyph GT technology
GT 050Q
GT 062
GT Key
GT 051
GT 103
GT 205
GT GT050Q1F
GT GT0621F
GT GT0510F-0
GT GT051800
GT GTKEY1800
GT GT205
GT GT103-03
GT GT103800

Next: Flash Drive & USB