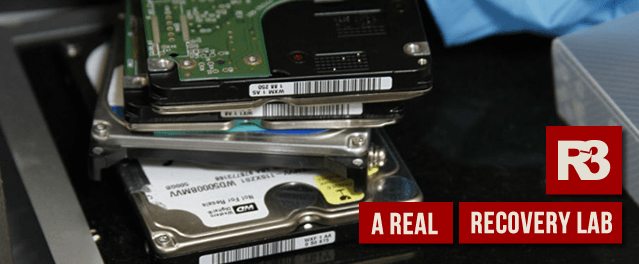 Common Computer Data Recovery Problems
Data Recovery Hospital exists to recover data from desktops, laptops, RAID arrays and external devices after a hard disk failure.
We can offer various service levels and prices for the recovery of your drive depending on the fault type and urgency.
Budget data recovery services start from £99+vat with emergency recovery starting at £329+vat
We can have a driver at your door within 60 minutes of you giving us the go ahead and if key data is needed urgently can upload it to our secure servers to help speed up the return time.
The data recovery hospital team is available on 0800 999 3282 or +44 114 2677699
Please visit the 'About Us' section to read how we are able to deliver 'industry-leading data recovery rates at market-leading prices ' – regardless of the make or model of computer on which data loss occurs, and the cause of the problem.
Please call us now for a free consultation and diagnosis, or complete the free online quote form to the right. We'll have your data back in no time.
What causes data loss in desktop hard drives?
Whilst desktop computers suffer less from impact related problems than laptops or external hard drives, they do still suffer from the more general problems that can make data recovery necessary. At a top level, there are five main potential problem areas that might lead you to need the services of a data recovery company: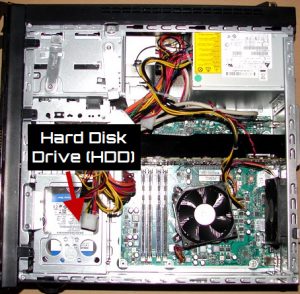 Mechanical problems.
Logical problems.
Electronic problems.
Firmware problems.
Accidental overwrite of files.
If you'd like to know more about any of these common causes of data loss, the associated symptoms and solutions for restoring your files, then please do take a look at our hard drive failure section.
How will we restore your data?
Whatever the cause of your data loss problem, Data Recovery Hospital is ideally placed to resolve them. In state of the art data recovery facilities, our highly skilled, specialist engineers use advanced tools and techniques to ensure they correctly identify all issues before proceeding to recover all files not damaged beyond repair.
If you'd like to understand more about the process, we will follow, please click on the following data recovery process link.
Regardless of the source of the problem, we have the ability to provide a solution and restore your data in as little as 24 hours.
Our computer data recovery services
Even if a desktop hard drive seems unrecoverable due to extreme damage from fire, water or electrical sources, in most cases at least some of the data can be saved and restored. Don't write off your hard drive without contacting us first for a free diagnostics service and a quote that will tell you exactly how much data can be resorted and the best way to proceed.
Click here for a full list of the wide range of hard disk drive brands supported by the Data Recovery Hospital to see if we can provide a solution to your computer data recovery problem.
For more information on our service policies, visit our home page or contact us to speak to one of our highly experienced staff. Or complete our free online quote form to the right. Alternatively, please click on the following link for a complete list of all data recovery locations.
Recent Computer Data Recovery reviews for the DRH Team
I've resorted to R3 Data Recover Ltd's services in a critical emergency situation: I had accidentally and fatally dropped my external hard drive in water, which stored 20 year's worth of my best graphic design academic and professional portfolio, in risk of being irreparably lost. R3 staff's professional/conscientious advice and service handled the necessary technical repair procedures in a promptly, swift manner, and ensured the full recuperation of my precious data, very rapidly and at an affordable cost. Thus I don't hesitate to highly recommend them to anyone who experiences unfortunate circumstances like mine, and needs peace of mind, for they can be sure their data will be retrieved safely from reliable and trustworthy experts. Paulo De almeida
My Directors laptop holds sensitive data. So when the hard disk failed with no backup I contacted R3.Fast response, great communication, well organised and a brilliant job of recovering 92GB of important data. Turned the whole job around in a little over a week.Highly recommended and will use again if the need arises – Thank you.
Gary Crouch, Hertford
Next: Laptop Data Recovery

What Does a REAL Data Recovery Lab Look Like?