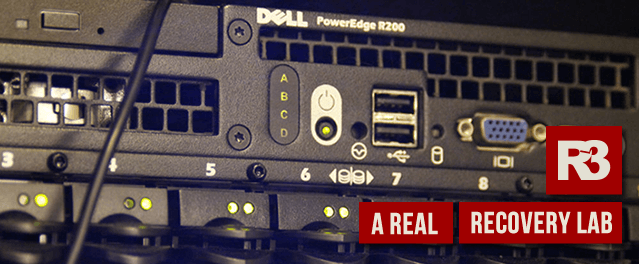 RAID Data Recovery Services
Updated on 10/11/2019
0800 999 3282
now for a free consultation with an engineer that knows how to recover your data.
Data Recovery Hospital's mission is to make sure we maximise our clients' chances of recovering their most important data, regardless of the cause of the problem, or the media device involved.
For this reason, we have invested heavily in both the team that will be responsible for recovering your data, and the facilities they use to recover it. Our experienced RAID Data recovery team contains industry–leading experts across all of the disciplines required in a modern data recovery business, and our ISO3 clean room facilities are the envy of the majority of our competitors, who have to operate in lower spec facilities.
We understand that people looking to recover data from RAID arrays are likely to be extremely focused on getting their data back as quickly as possible. That is why we offer the following service:
Talk to the engineer that will recover your data up-front before you proceed.
An appropriately qualified server/RAID specialist will call you within 15 minutes of enquiry.*
On-site data recovery is available if required.
Turnaround times can be under 24 hours.
*During office hours; Monday to Friday, 8am -6pm Or for Emergencies call 0800 999 3282 – 079 3282 4264 or email andy@r3datarecovery.com for out of hours service.

Dealing With Failed RAID Arrays
RAID servers are designed to mitigate against the risk of data loss, and this can often lead to an understandable, but sadly false sense of security. Any of the following can lead to a loss of data, which can be disastrous if the system or server in question is running critical services such as Exchange or SQL.
Power surge.
RAID partition missing.
Accidental deletion of data or reformatting.
Multiple disk failure whilst offline leading to loss of RAID volume.
RAID array failing or degraded.
Malfunctioing Controller.
Failed rebuild.
Virus.
RAID configuration settings lost.
Whatever, the issue, we can recover your data from all of the different RAID configurations. See below to find out more about RAID recovery for your specific set-up.
RAID 0, RAID 1 and RAID 5 recovery are not the only arrays that we can help restore. If your RAID level is different from one of the more standard types, please call us in order to hear how we can help provide a solution to your problem.
Note: If at all possible, further use of any RAID system should be avoided after a problem has been detected in order to prevent any further damage and data loss occurring before our experts get the opportunity to examine the system.
RAID's in-built fault tolerance functionality has an unfortunate tendency to instil users with a false sense of security. As a consequence, back-up are often out of date or non-existent and any failure can have disastrous consequences.
Recovering data in situations such as this is a particular specialty of Data Recovery Hospital, so please click on the following link to find out more about how we might help you recover data from a failed RAID array.
If you are in a hurry please use the form to the right to contact us immediately or visit our contact page
Common Causes Of RAID Failure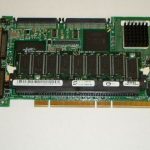 The most common causes of failure within RAID disks are as follows:
Many RAID servers have a single controller that handles all of the array's options. If it fails, this may stop the array booting and can cause the logical quantity to disappear.
Multiple disk failure resulting in loss of RAID volume
RAID arrays are designed to cope with the failure of one hard disk. Whilst waiting for a replacement however, the RAID array is running on degraded mode and the probability of the next drive failing and disabling the RAID volume is high; particularly as all drives in the array are likely to be from a single batch and subject to the same amount of stress.
Power surges often lead to a failure of the RAID controller which results is a total loss of data. They can also lead to corruption of the RAID configuration setting in the controller card.
Failed rebuild of RAID volume
If the correct procedures are not followed exactly when rebuilding a RAID volume, this can result in a wrong or partial rebuild or a complete system breakdown when the rebuild is completed.
Unplanned reconfiguration of RAID volume
This happens more often than you'd expect – with similar results to a failed rebuild.
Partition disks can occasionally become corrupt or go missing and cause whole partitions to disappear or become unusable.
When the host server crashes, it often makes the array inaccessible.
In addition to the above RAID-specific issues, RAID arrays can suffer from many of the same data recovery issues as standard hard disks; e.g. logical problems, firmware issues and accidental deletion of data.
What To Do?
Whatever the issue with your failed array, it's crucial you engage a professionally trained RAID recovery engineer to restore your data as the wrong steps now could lead to an unnecessary permanent loss of your data. You should also:
Turn your RAID array off immediately.
Make notes of the events leading up to the failure.
Contact Andy at The Data Recovery Hospital immediately for advice and a solution.
Less Common Causes Of Failure Within RAID Servers
Accidental replacement of good disk in RAID
Loss of RAID system registry
Loss of RAID server configuration settings
RAID back-up unsuccessful
Corrupt files in RAID array
RAID Data Recovery Process Explained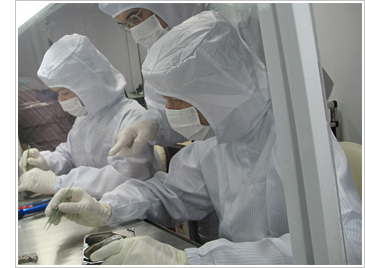 This section provides a top level overview of the process we follow to recover data from failed RAID arrays. If you have any further questions that have not been answered here, one of our data recovery engineers would be delighted to answer them by phone or email.
If you are currently unable to recover data from a failed RAID server, then please do get in touch as we have a dedicated RAID team just waiting for your call. Data Recovery Hospital treats all RAID recoveries as extremely high priority.
Top Level Data Restoration Process
At Data Recovery hospital, we have spent many years refining our 4-stage data recovery process to ensure we maximise customer satisfaction and data recovery rates:
1. Free consultation
2. Free evaluation
3. Data recovery
4. Return of data
You can read more about stages 1, 2 & 4 by viewing the data recovery process section. The rest of this page deals with data recovery itself; what steps would we take to restore your data?

Recovering data from a failed RAID array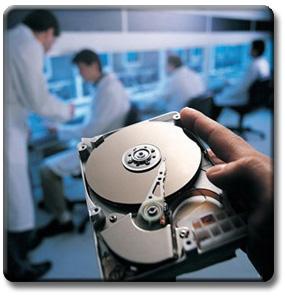 The first step is to establish whether or not the device is accessible to our market-leading laboratory facilities. If so, we will look to create an image of the accessible data onto new media, so that we can perform a logical analysis to understand the exact nature of the data loss problem.
If any files are inaccessible, our lab will exhaustively test each of the components to determine whether or not there has been any physical damage. Typical components that are often the cause of mechanical failure include read / write heads, electronics, drive motors, head assemblies and magnets.
In the event that any of the components have failed, or been damaged, we will replace them in our ISO 3 clean room (certified to be the cleanest in the country). We will then use specialist hardware and software to create a raw image of the data to be recovered.
If data has been lost due to a logical problem, our data recovery engineers will examine the low-level data sectors to establish the layout of volumes which are striped over more than one drive.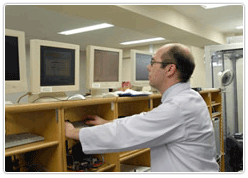 They will also work out the fixes that are needed to the filesystem structures, to enable access to the missing data.
We will 'de-stripe' multiple drive servers to enable filesystems to be repaired, so that the lost data files can be restored. In the event that the filesystem structures are missing or damaged to the point of being useless, we will look to extract the data directly from the destriped image.
Over time, our data recovery programmers have built a suite of bespoke tools that allow our engineers to analyse, de-stripe, fix, and recover data from, raw images from pretty much any operating system.
When the data has been successfully recovered, we will provide a complete file list so that you are able to establish that we have been successful in restoring all lost files.

What Does a REAL Data Recovery Lab Look Like?