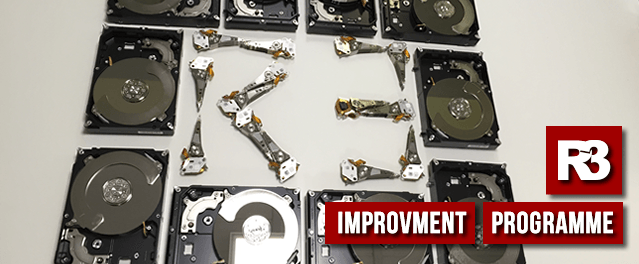 2016 Improvement Programme Taking R3 Into a New Era
R3 Data Recovery are in the process of completing a £500,000 improvement programme that has taken the company into a new era.
Past Investment in engineers, equipment, training and development of R3 has required building one of the largest donor drive stock libraries held by any UK data recovery facility.
R3 Directors have made this possible by investment in hard drive testing and stock management systems and direct purchase of other data recovery operations, equipment stock and websites.
The development of R3 Data Recovery into the most proficient and trusted British data recovery lab continues on several fronts. R3 are the smallest of the "Big 3" main providers of data recovery in the UK- but with an enviable success rate and affordable pricing options. R3 has some way to go in its refinement having undertaken the unprecedented task of delivering world class success rates at realistic cost.
R3 is already recognised as a European market leader and although it does not advertise its clients names it is retained by Government Departments, NHS Trusts, Banks, Insurance Companies, Manufacturers, Charities, Universities, Global Corporations, SMEs and yet still available and affordable by individuals and students.
The company is continually refining its systems and procedures which have taken R3 from a 1 man startup to 25 staff members helping deliver low cost highest success rate data recovery.
During their 2016-17 financial year the R3 team have been again improving the security house labs capabilities and capacity.
The company is on target to have completed cataloging over 10,000 donor drives in house and access to more from suppliers in Europe, North America and Asia.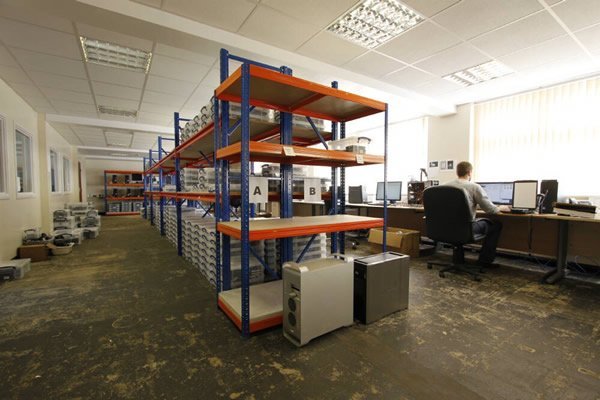 The donor drive aspect of the business is in real terms a "warehouse" that ensures their world class engineers have more tested quality stock onsite and available quickly, helping to improve workflow times and efficiency.
This has also helped in reducing emergency turnaround times and given a real competitive advantage to a real specialist data recovery lab, the R3 engineers are able to develop the house R&D solutions as well as world wide collaboration, this scale helps R3 cope national scale disasters such as flood damaged drives by the dozen.
The secure wiping, testing and storage facility is actually larger than the lab itself, it is being provisioned ready for the next round of expansion, the increasing demand for R3 through its partners and resellers is also complimented by its growing market share of the over subscribed online market arena which has suffered from infiltration by unregulated and ineffective web marketeers.
Whilst the company is still growing and very much a young small company with a down to earth and friendly team, it's engineers and support technicians are industry pioneers brought together by R3 Director of Operations Andy Butler.
The Security House lab is a real data recovery hospital operating on failed storage devices of every type first opened in 2007 by ABC Data Recovery Ltd.
Andy commented "whilst I have always strived to achieve a level of capacity and economies of scale, and ABC was heading towards that, despite the disaster I had personally, recognising the importance of investing in bringing together the best engineers and success rates requires significant investment, and a significant donor stock, this has enabled R3 to deliver what other labs cannot".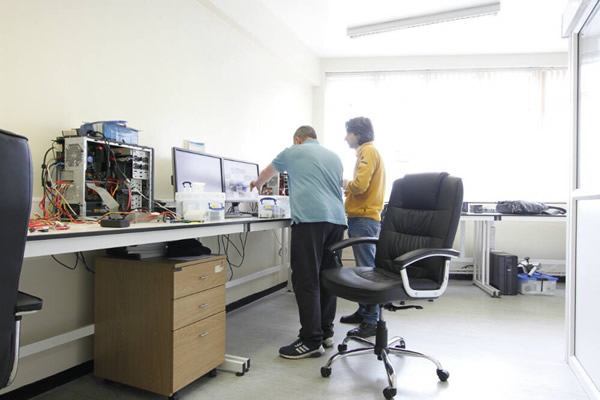 R3 Data Recovery Ltd has bought engineers from across the UK and Europe to Sheffield and the former ABC Data Recovery lab known as Security House and additional facilities has been further developed to have more capacity and better success rates.
"It is a difficult equation" says Andy, "the levels of investment and capital needed are significant, the pitfalls of managing disasters for others along with the normal pressures of business and cash flow is requires solutions that for most business owners would be daunting, investing substantial amounts of capital to make small profits whilst enabling the engineers to think out of the box makes R3 unique in the UK, I am proud to have brought together a talented team of engineers and support staff, more consumers and businesses have access to a real cost effective data recovery service, along with our growing market share R3 have consolidated its position as the leader in high capacity, high success rate data and disaster recovery".
The lab and facilities are also available for contract services such as secure wiping, imaging, trade services and disaster recovery. Insurance companies, Infrastructure architects, list X suppliers / and those needing to see where their data is being worked on can do so by appointment or by calling Andy on 0800 999 3282.
What Does a REAL Data Recovery Lab Look Like?