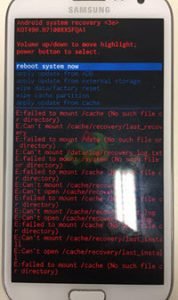 Presented at the lab was a Samsung Galaxy S3 with the familiar boot loop fault.
Upon closer inspection & attempted flashing of a recovery PIT firmware, the fault was apparent – EMMC NAND failure.
Todays mobile devices rely more and more on high capacity, high speed NAND flash memory with ever increasing strain on the memory itself.
Most mobile devices use the internal memory for several intensive tasks from the moment the device receives power.
This all contributes to premature failure & erratic behaviour as the devvice struggles to read/write failing block of the NAND memory
If you think your mobile phone has this issue, or you think something else is wrong. Get in touch with us at R3, call us on 0800 999 3282 or alternatively email us at [email protected]
What Does a REAL Data Recovery Lab Look Like?