Ely Data Recovery
0133 346 8282 (Local contact number)
0800 999 3282 (Free from most landline)
0333 123 3282 (Low cost from mobiles)
079 3282 4264 (Emergency data recovery)
Whatever the nature of your data loss issue, if you're based in Ely then look no further for the solution. Data Recovery Hospital has extensive experience in restoring lost data to clients in the area.
Whether it's for personal or professional use, we have the facilities, tools and expertise to fix your device or server and provide you with a fast and effective data recovery solution. Our engineers are highly trained and experienced in repairing devices that have suffered mechanical, logical firmware or electrical failure.
It is impractical for us to have data recovery experts placed all across the country, which is why we have a series of centres present at key hubs and urban centres in the UK. Check our list of data recovery centre locations to find the one that is closest for you.

Ely Based Data Recovery Services
RAID Recovery Ely: businesses in the Ely area can rely on us to provide fast and effective RAID recovery services seven days a week. We aim to provide a quick turnaround time from problem diagnosis to solution in under 24 hours. With a wealth of experience at their fingertips, our technicians can have your RAID system operational again before your business starts to suffer significant financial strain from the fallout.
External Device Recovery: USB sticks, camera memory cards, external hard drives and similar devices can suffer physical damage relatively easily due to their portable nature. Even devices that suffer severe physical damage can have their data restored, if handled by the appropriate experts with the right tools and expertise.
Hard Drive Recovery Ely: both individuals and business organisations in the Ely area have come to us for a whole variety of hard drive data recovery issues in the past years of our operations. We have a history of reliably and efficiently performing data recovery services on a whole host of hard drive devices.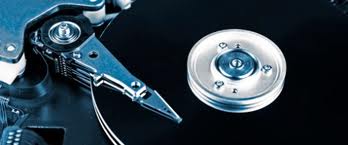 So whatever the nature of your data loss emergency, the Data Recovery Hospital can be relied upon to bring you back online. For more information on our availability, free diagnosis and "no fix no fee" policy, call our dedicated Ely data recovery support number on 0133 346 8282 or use the online contact form.


– DRH –
What Does a REAL Data Recovery Lab Look Like?