Leicester Data Recovery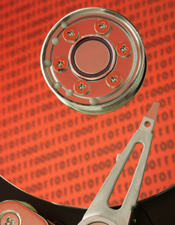 Whatever the nature of your data loss emergency, if you're in the Leicester area then you need to get in contact. Our technicians have the skills, the tools and the facilities to restore your vital personal data.
We can offer emergency collection in Leicester within 60-90 minutes available 24/7/365 by dedicated driver or free courier collection weekdays.
Get in touch with us by calling one of our support numbers:
0116 416 1282 (Local contact number)
0800 999 3282 (Free from most landline)
0333 123 3282 (Low cost from mobiles)
079 3282 4264 (Emergency data recovery)
Regardless of what you need restoring, be it a camera's memory card or a full blown RAID array, no job is beyond our reach. We are available 7 days a week to take your call and attend to your data based emergencies. We also operate a "no fix, no fee" policy which ensures that if your data proves to be unrecoverable, we won't charge you a penny for our services.
Our list of data recovery locations will allow you to find which of our centres is closest to you.

Beat Data Loss in Leicester
Hard Drive Recovery Leicester: We have extensive experience in recovering data from all major brands of hard drives. From the lightly damaged to the truly battered, the amount of data that can actually be recovered from hard drives often surprises our clients. Even hard drives that have been scorched in an electrical fire can often still yield up some or even all of their stored data with the right application of tools and techniques.
External Devices: USB memory sticks, camera memory cards and external hard drives are just some of the devices we can restore lost data to. If the original device is unrecoverable, we will put your recovered data onto an appropriate storage medium of your choice (USB, hard drive, etc).
RAID Recovery Leicester: Nothing stings a business with an online presence more than server downtime. With increasingly sophisticated online operations being carried out by emerging businesses today, it's little wonder that more of them are turning to RAID storage solutions to help ensure smooth operating circumstances.
Though far more reliable than many alternatives, RAID configurations can still fail, causing considerable concern and damage when they do. That's why we are available 7 days a week to make sure that we can respond promptly to any RAID related emergency you might have.


– DRH –
What Does a REAL Data Recovery Lab Look Like?