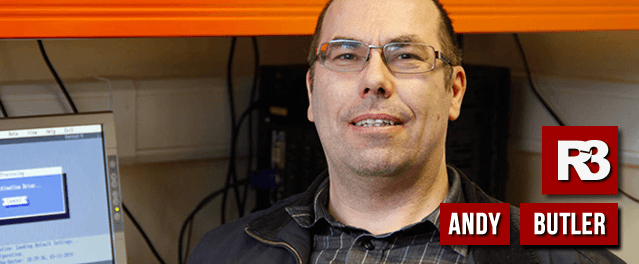 The R3 Team are Increasing Their Class leading Capacity
– A message from R3 Director Andy Butler –


Dear R3 Client,
I am sorry this is not as personal a message as I would like, but I don't get a lot of time spare. Time constraints, my energy, my personal and company resources are all directed to making what is one of the best data recovery operations in the UK. By bringing together a team of experienced DR engineers, which is probably the best ever assembled together in one lab in the UK.
Continually improving the productivity, success rates and value for money by solving complex recoveries cost effectively is the challenge I have set my team of engineers.
All have been brought together to assist my long standing endeavour, and evolving the lab at Security House since it was first opened in 2007.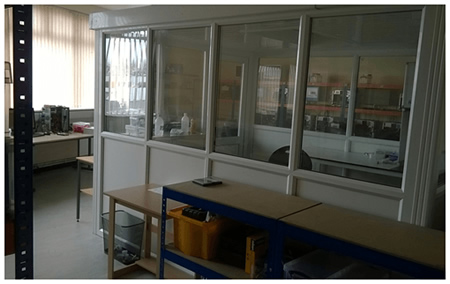 During 2014-15 Security House has been upgraded and redeveloped, made possible through significant personal and company investment, and reinvestment of profits into R&D and specialist tools and equipment to deliver a truly effective data recovery lab.
We are also developing new young staff and cataloguing over 4000 donor drives to further improve time management and productivity of my core expert engineers and speeding up the sourcing and rebuilding and imaging of drives.
I hope your experience of a real data recovery lab was acceptable and your decision to engage us was justified. We are bringing in new staff and monthly improvements and adding new customer services offices to help give the lab more production space and meet the growing demand for R3 Data Recovery success rates.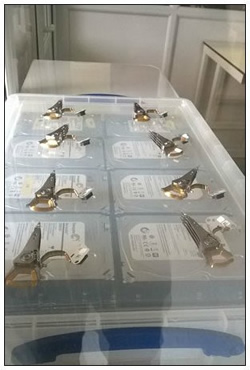 We are a small company of currently 16 staff, and very much a company evolving whilst working 7 days per week on shifts / rotation. Often the lab is manned 24 hours a day especially for emergencies and to ensure we complete as many cases as quickly as possible, sales and customer services handle a few thousand communications every month whilst the lab completes around 200 data recoveries each month at present but has the capacity from September for up to 300 per month with further scope for increased capacity in 2016.
And not the easy software recoveries which can be done by anyone, we are also used as an escalation route by other data recovery labs and disaster recovery providers and for drives declared unrecoverable.
During the last month we have been engaged on several drives which would have been declared unrecoverable by other well established labs at any cost, and several which had been unrecovered despite considerable charges by another lab which we have recovered successfully. Additionally we have recovered many servers, SAN and NAS with several large scale 15+Terabyte virtual sever and SAN recoveries completed faster than even the global disaster recovery operations can achieve.
Some of you may have already experienced the good and bad aspects of what is essentially an emergency service but know that we are tenacious on your behalf.
Most calls / email are responded to immediately unless we are asleep or overwhelmed at peak times of the day. The summer of 2015 is challenging especially whilst there are staff holidays and some recent staff illnesses affecting what is basically a hospital for the recovery of data, but in general most clients should recognise the efforts and resources brought to bear in their hour of need..
The lab at Security House is undergoing considerable changes to help even out the workload between lab and customer services, but it is our success rates and the dedication of our engineers that is creating a unique data disaster recovery business at an affordable cost compared to others you may have found online.
Please consider leaving genuine reviews of our service to help others consider us in their decisions, your recommendation is much appreciated.
R3 Data Recovery on Yell.com or R3 Data Recovery Hospital on Reviews.co.uk


Andy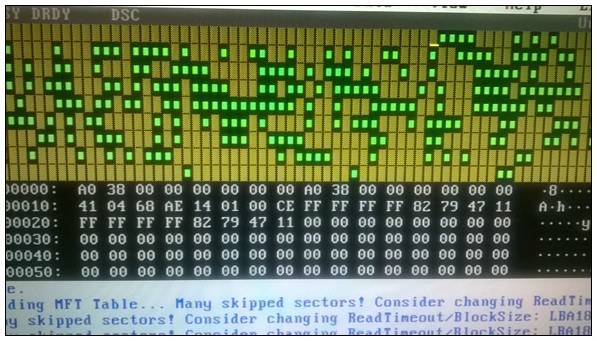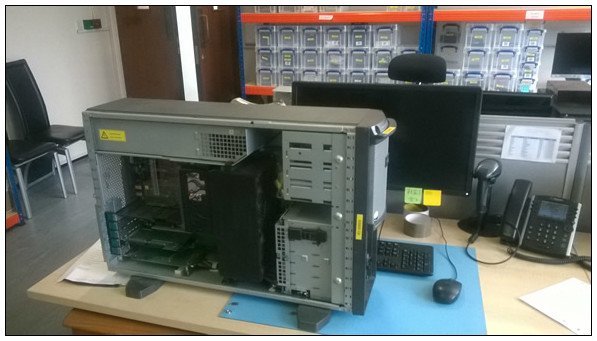 What Does a REAL Data Recovery Lab Look Like?