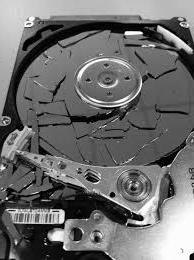 Your hard drive is one of those items that you just tend to take for granted until it stops working. Only when your hard drive crashes do you realize just how important it is. Your whole life can seem as if it is stored on your PC, and when it stops working, you may worry that your irreplaceable data is gone forever.
Fortunately, even the worst hard drive crash is unlikely to completely destroy your files. By taking your PC to an experienced hard drive recovery service, you can often recover virtually all of your files. Even if there are a few files that cannot be completely restored, the service can often retrieve at least a portion of their contents.
Hard drives are very delicate and complex devices, and it is remarkable that they fail so infrequently. A hard drive has to spin at a very high rate of speed, and the drive head hovers just a fraction of an inch above the data surface. If anything goes wrong, the two parts can collide, causing a lot of damage.
However, not all problems with your hard drive are the result of a physical failure. Do not assume that just because your hard drive has crashed that it must have been physically damaged. In many cases, the problem is simply that some data has been corrupted so your PC can no longer access the files stored on the drive.
These crashes are the easiest to fix, since all the recovery service has to do is remove the corrupted data and replace it with the correct information. Once this has been done, your files will once again be easily accessible. In many cases, this task can be completed within a few hours.
Before you call a hard drive recovery firm, there are a few things you can try on your own. For example, you may be able to boot up your computer using a boot disk, and then run a basic recovery program. If the problem is not too complex, this may be all you need to do to get your PC working again. Making a boot disk that has these programs on it can be a sensible precaution to take.
However, even if you are able to use these programs to get your PC running again, it can still be a good idea to take it into the recovery service. There may still be problems that the program was unable to detect or repair that could cause your hard drive to fail again. By having the recovery service give your PC a thorough inspection, you can make sure that no hidden problems remain that could cause difficulties for you in the future.
Hard drives fail all the time, and you should assume that yours will do so at some point. By taking your computer to a good recovery service, you can make sure that your important files are not lost forever after a crash.
With industry-leading data recovery rates and a fast professional service available at very competitive prices, your data really couldn't be in safer hands if you choose the Data Recovery Hospital Team. We offer most of our services on a no recovery no fee basis and our policy is to maximise the chances of recovery for all clients regardless of service level.
What Does a REAL Data Recovery Lab Look Like?