Welcome to Data Recovery Hospital
Data Recovery Hospital exists to help clients recover data from any make or model of desktop and laptop hard disk drives (HDDs), multi-disk RAID devices and any type of removable media.
We have developed tailored solutions for recovering data from all leading brands.
Furthermore, we have designed our business to deliver the highest possible recovery rate at the lowest possible cost, given client demands for speed, security and service. As a consequence we can promise all of our clients:
Emergency Data Recovery Services  -  Collection within 60 minutes anywhere in the UK, Critical data recovered within hours not weeks.  Priority , Standard and budget services available – free no obligation quotation, free assessment and up front pricing.
Free UPS Collection anywhere in the UK

Free in lab assessment.

Second opinion for RAID arrays, hard drives and flash memory declared unrecoverable.
Have  you tried other computer repair or data recovery companies and been unsure if they have actually tried to recover your data ? Or have you been charged for very expensive parts or a meaningless 10 page report ?
We regularly recover drives declared unrecoverable so there still may be a chance.
- Call Andy on 0800 999 3282 and get a second opinon – R3 Routinely recover drives declared unrecoverable and have the best data recovery technicians in the UK and North America ready to assist with complex cases.
Competitive transparent pricing – 'No data, no fee'
Receive a competitive fixed-price quote BEFORE you send in your device – on all but the more complicated RAID cases. There is no payment until you review the files we are able to recover – and clearly no charge in the unlikely event recovery is unsuccessful.
Free diagnosis – by phone or email
Our specialist data recovery engineers can diagnose the vast majority of faults remotely for free. Just call or email and we'll tell you what the problem is, whether your data can be recovered, and the full costs and timescales involved in doing so.
Fast, professional service
We can recover your data within 24 hours in 95% of all cases. Collection, delivery, account management & online case tracking are free as part of the service.[more]
Highly qualified, experienced and focused team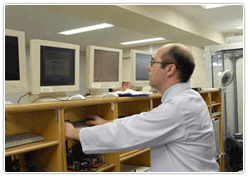 Our Data Recovery team contains specialist teams of experienced professionals across all the disciplines
Industry leading data recovery facilities
Our clean room facilities are rated ISO3 standard; the highest standard available in the UK today. [more]
 Complete confidentiality assured
We understand the vital importance of making sure clients' data issecure.
We are located on a high security site with  security officers and CCTV 24 hours a day, vet all staff thoroughly, and strictly manage entry to all areas of our data recovery facilities.
So whatever the nature of the data loss problem, regardless of manufacturer of type of storage device, the Data Recovery Hospital can offer a full diagnosis, a
swift solution and an after care package to get your operation back on its feet as quickly as possible.
Recent :-
R3 Data Recovery Ltd Reviews
My dealings have been with Andy Butler. I found them to be very knowledgeable & professional. paul beetham – kingfisher windows
First class service. Helpful and informative service on the  phone, speedy resolution of problem with accompanying  reduction of stress! My work felt in capable and reliable  hands.  I would highly recommend R3 Data Recovery Ltd. Marie Bradley – Marie Bradley Child Psychotherapy
We were in the middle of an intense mobile commitment when the hard drive on a Mac died. As part of the ensuing panic on discovering essential material had not fully backed up (Lesson, I know) i happened on R3 via Google. Subsequent call, over a weekend provided reassurance, support and direction, followed by a detour by Andy to pick up the dead drive from my house. Service thereafter was calm, professional and rapid, with excellent feedback and advice which saved us money. Overall, R3 displayed a genuine talent for reducing a crisis to a drama. We now have all the essential information back. I wholeheartedly recommend R3. Richard Merrick – Eatonbank Ltd
Andy Butler was incredibly knowledgable, helpful, swift and professional. He kept me uptodate with the recovery process and returned my data quickly. This service was extremely reasonable compared to other quotes I received. I would recommend this company to colleagues, friends and family. Rev Annie Kirke – Church of England, Diocese of London
Firstly, I truly thought all my data was lost (work and private). But, I would like to thank your company and Andy Butler for the excellent service you gave me for the data recovery from my corrupted NESO (HITACHI) External 500Gb HDD in terms of: • The speed of action • Going over and above what is expected in terms of customer service • Ensuring that I received the software the same day even that the server had experienced some technical difficulties! Having reviewed the data that I saved from my drive, I found all of the data in there that would have been lost forever. I can only all heartedly recommend your services to everybody after what I have experienced. It is re-assuring to know that there are still companies and people out there that take their work seriously and are prepared to help other people in their hour of need! Once again a MASSIVE thank you for all your help, without you I would have been in deep trouble with work and would have lost lots of very valuable and irreplaceable memories forever! Tasso Papadopoulos, Registered Hearing Aid Audiologist, Wigan Tasso Papadopoulos – Registered Hearing Aid Audiologist
Latest Data Recovery Articles
January 12, 2014 By DRH
Thursday 2nd January 2014 it had been the first full day back of all the R3 Data Recovery team after a partial shutdown over the Christmas period, and it turned out to be the busiest of the year so far! In reality the New Year is always busy, holiday and shutdown periods always result in additional workload but combined with storms and floods around the UK, this particular day turned into one … [Read More...]

September 25, 2013 By DRH
Andy Butler announces increased imaging capacity to enable more drives to be recovered every month. This new round of investment helps R3  to improve throughput and efficiency at both it Northern and Southern labs. The addition of a further 10 state of the art imaging units and a further 6 data validation systems along with increased recovery server storage capacity has added a further 30% … [Read More...]
May 5, 2013 By DRH
RAID Data Recovery Process If your RAID has failed and time is critical  Call 0800 999 3282 or use the contact form. Emergency and priority services call 079 3282 4264, Data Recovery Hospital treats all RAID recoveries as extremely high priority, collection of your server or failed disks can be within 60 minutes of your call -  day or night 365 days of the year. The first step is to establish … [Read More...]