Equallogic Data & Disaster Recovery Services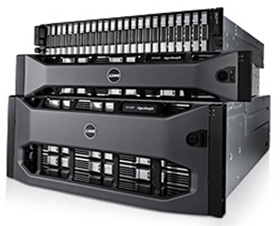 There are a lot of businesses out there today relying on Dell's EqualLogic SANs for sensitive data storage. If your company is one of them and you have a SAN failure, rest assured the R3 maintains a fully-equipped and staffed data recovery lab for EqualLogic SANs.
Our specialists can help you restore order whether your SAN failed due to physical hard drive failure or human error. We'll minimize your data losses and get your RAID back online as quickly as possible.
R3's Data Recovery Engineers have plenty of experience working with (and recovering data from) Dell EqualLogic SAN arrays.

While EqualLogic started out as an independent organization, they were acquired by Dell in 2006. The EqualLogic brand has always been focused on providing large-scale storage solutions for major enterprises. Recently, though, EqualLogic has taken advantage of technological innovations to broaden their reach and offer affordable storage solutions to medium-scale commercial customers. Today EqualLogic SANs can be found in IT departments of many different sizes.
The latest and greatest RAID arrays from EqualLogic make use of SSDs — solid state drives — in addition to traditional hard drives. This offers users a great blend of reliability together with blazing fast data transfers. EqualLogic offers several different SAN and NAS storage solutions, and they're particularly noted for their arrays that make use of iSCSI technology.
EqualLogic storage arrays may fail for any number of reasons. A few of the common ones include:
Data Corruption
Accidental Overwrites
Power Disturbances / Natural Disasters
Parity Issues
Files Lost to Connection Errors
Simultaneous Failure Of Multiple Drives
RAID Rebuild Failure
Data loss is the worst-case scenario whenever a storage device fails, and EqualLogic equipment incorporates multiple safeguards to prevent or at least minimize lossage. (This is particularly true for their enterprise-grade systems.) Data loss can never be completely ruled out, though.
R3 can help you with data recovery from the full range of EqualLogic storage servers. This includes all of the most popular models, such as the PS 6110/6100, the PS4110, and EqualLogic's blade arrays.
Our technical staff has decades of engineering experience working with a highly diverse selection of hardware and software. Thanks to our expertise, we can typically recover all of the data from a failed EqualLogic system in just a few days.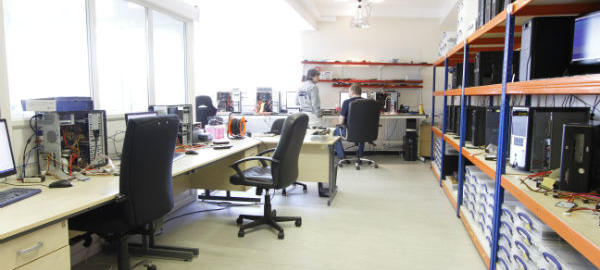 Handling An EqualLogic RAID Failure Properly
In order to maximize the odds of recovering lost data from a failed EqualLogic system, there are certain steps you need to take as soon as the failure occurs. Even though recovery will be possible in all but the very worst cases, by acting to minimize RAID damage and protect your data you can make the recovery process much easier for the professional engineers who eventually handle it.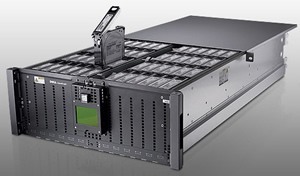 When EqualLogic equipment fails, you should not attempt to use data recovery software on it yourself. If the hard drives are physically damaged, do not attempt to repair them. Rebuilding the array is also dangerous, as this can damage internal media and corrupt otherwise pristine data. It's best to leave every step of the repair and recovery work to professionals. A company that turns your RAID over to experts working in a cleanroom will get the best results.
At R3, you can get a free media estimate on any EqualLogic device. As soon as we receive your media, our engineers will run a thorough diagnostic and give you an estimate regarding both the cost and the time required to recover your data, repair your device, and return it to you.
In emergency situations, we offer industry-leading 24/7/365 service. We typically complete emergency RAID recovery jobs in less than 48 hours.
Recovering Data From EqualLogic RAID Systems With Advanced Technology
Repairing RAIDs and recovering data is our specialty at R3. Thousands of storage devices go through our labs every year. Our specialists have a thorough understanding of the best ways to repair EqualLogic storage servers. We've handled virtually every RAID configuration under the sun, and we even have specialized in-house tools for handling the most common scenarios quickly and comprehensively.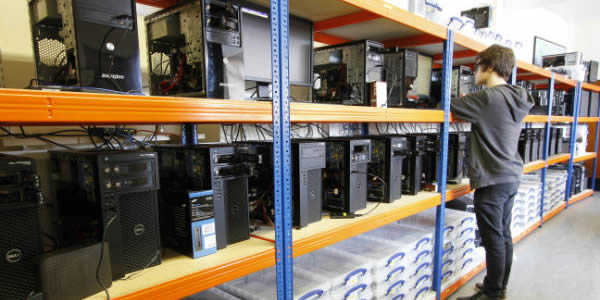 Why Dell EqualLogic SANs Need Experienced Professionals
When an iSCSI Lun (or worse, a whole volume) fails, recovering the data from it is challenging. EqualLogic devices use a proprietary file system that is not publicly documented. In order to recover the data in these situations, custom-built software tools are required. Our recovery experts have crafted just the tools needed to work with all types of EqualLogic devices.
R3's EqualLogic SAN Recovery Skills Include:
Recovering data from multi-drive failures
Recovering corrupted iSCSI Luns
Full Recovery following SAN hardware failure
Recovering data after multi-drive failures
It doesn't matter whether your company uses a RAID 5, RAID 10, or RAID 50. R3 can get your equipment up and running fast with no permanent data loss. We're the most extensively credentialed EqualLogic data recovery service in the industry. Our results are reliable, and our streamlined case management procedures minimize hassles.
Contact us today at 0800 999 3282 to get a free media evaluation or to learn more about our services.
We recover data from all Equallogic storage devices such as:
PS4100
PS6000
PS6510
PS6500
PS6100
PS6010
PS4000
FS7500
PS6110X
PS6110E
PS4100E
PS4100X
PS6110S
PS4110E
PS6210S
PS4110X
PS6210X
PS6210E
PS6500X
PS6500E
PS6100E
PS6100S
PS6010E
PS6510X
PS6100X
PS6010X
PS6510E
PS6110XV
PS6010XV
PS4110XV
PS4100XV
PS6110XS
PS6100XV
PS6210XS
PS6100XS
PS6210XV
PS-M4110E
PS6010XVS
PS-M4110X
PS-M4110XV
PS-M4110XS
PS4110XV 3.5″
PS4100XV 3.5″
PS6100XV 3.5″
PS6110XV 3.5″
What Does a REAL Data Recovery Lab Look Like?