EMC Isilon Data & Disaster Recovery Services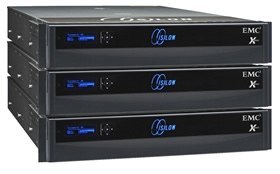 Isilon has been among the most innovative companies that produces NAS devices. The company's products are among the best in the entire industry. Part of it is due to the cluster approach for data storage that the devices take, in addition to Isilon's proprietary and special OneFS operating system, where errors in clusters are corrected as they occur. Isilon NAS devices also offer dependability, a lot more storage on a per gigabyte basis (due to clustering) and incredible speed.
Companies that have large storage needs frequently use them, although different Isilon NAS appliance series are sufficient enough to meet many kinds of businesses storage needs.
Since Isilon servers have been designed to avoid all data loss, in addition to its incredible OneFS operation system (which at the time this was written was on its fifth revision) which very accurately detects hardware corruption and errors, a majority of the cases we get are due to failed rebuild, user error or some other kind if issue that isn't intrinsic to the original Isilon system setup. Usually those cases are easy to recover.

Of course it is always possible to have server failure and data loss, no matter what error correction and built-in redundancies exist. To overcome technological issues related to this complex technology, the company R3 laboratories utilizes custom technology that cannot be found anyplace else in the world, which allows us to successfully and efficiently recover data.
Isilon Data Recovery Process
Every individual cases needs to be evaluated carefully in order to determine the full extent of the failure. When it comes to server cases, we try to collect as much information as we can, particularly with Isilon cases, since our recovery procedures can definitely be affected by its proprietary OneFS operating system.
Generally, we require a server's hard drives to be shipped to a location of ours, where the damaged hard drives coming from an NAS appliance device can be rebuilt within an ISO certified class 3 clean room. We also create a special clone drive of every working and damaged hard drive.
Clean room work might not be necessary in some cases, since some of the Isilon servers have solid state hard drives (like the 5000S-SSD), and on account of the potential failure scenarios that can come with high-end servers. However, in most cases it is necessary to perform some physical procedures, and all cases start with every drive being cloned, since this prevents the potential of the original media getting damaged at some point during the process.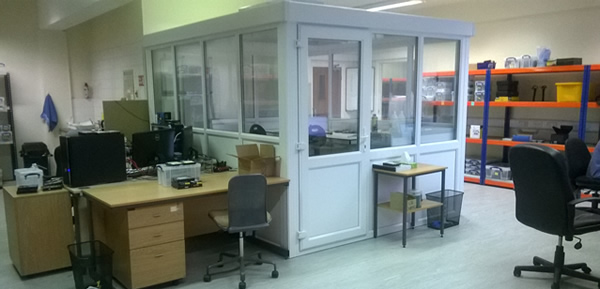 In every case we address data corruption, and we use proprietary methods to recover any overwritten data. Once we have a full copy of accessible data, we can copy whatever data you need to return media (or the full server), like additional drives on the original server or another server.
An engineer will discuss with you what your return media options are based on your specific case. A secure and encrypted copy of your data will be kept in our lab until it has been verified that your data is working and accessible. This helps to prevent permanent loss because of shipping errors, which take place in much fewer than 1% of all cases. Once your data is verified, we securely destroy our copy of your data.
We fully understand that cases that involve Isilon servers and NAS devices are often critically important. All possible steps are taken in order to minimize the amount of downtime you incur and to return your data to you as safely and quickly as possible. We are able to complete many server cases with one to two days, and we also have 24/7 emergency services available for Isilon NAS cases whenever necessary.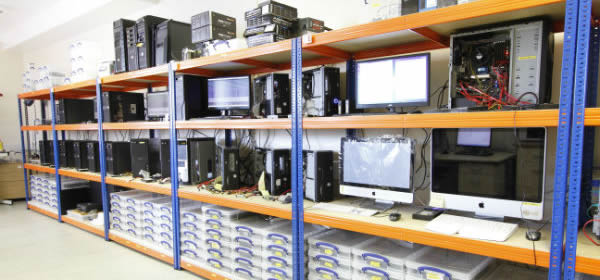 Recognizing Error Indicators For Isilon
There is no single failure point on Isilon devices and they feature a "self-healing" cluster, making it exceedingly unlikely that data will be lost due to node or disk failure. The system notifies users via email alerts and onscreen alerts whenever a hard drive failure occurs. Rebuilds are managed in-system in order to minimize potential user-error.
However, it is still possible that multiple hard drive failures can incapacitate a large server. How many hard drives would need to fail in order for data loss to occur varies among different Isilon models. However, if several hard drives fail and data becomes inaccessible, then it is a possibility.
Any failed hard drives on a serve should be replaced as soon as possible for that very reason. It is unlikely that a rebuild that is handled improperly will result in an Isilon system being damaged. However, there is potential that in some specific circumstances user error could overwrite data.
Anytime hardware changes are performed, and particularly when a failed hard drive is being replaced, the detailed procedure that is outlined in the Isilon NAS manual should always be followed by the system administrator.
Isilon Server Data Recovery Tips
As previously discussed, Isilon servers have been designed for avoiding failure. Also, any data loss symptoms may be serious. Shut your server down if possible and contact either an R3 engineer or Isilon support. Gather as much information as possible about the server, including its model number, size and number of attached drives, any error symptoms, and amount of data stored on its system. This information can help our engineers lower recovery costs and shorten your turnaround time.
Call R3 at 0800 999 3282 to speak with one of our Isilon NAS data recovery specialists.
We recover data from all EMC Isilon NAS devices such as:
S210
X200
X210
X410
NL400
NL410
HD400
IQ 5400S
IQ 5000S-SSD
IQ 1920X
IQ 3000X
IQ 6000X
IQ 9000X
IQ 12000X
IQ 36000X
IQ 72000X
IQ 10000X-SSD
IQ 32000X-SSD
IQ 36NLIQ 72NL
What Does a REAL Data Recovery Lab Look Like?