Shrewsbury Data Recovery
Though we have data recovery centres across the UK, naturally it is impossible to cover every town and city so we have concentrated on bringing our services to as much of the population as possible. Check our list of locations to see which of our recovery centres is closest to you.

Shrewsbury based businesses can rest easy when data loss and mechanical failure plague them, because the Data Recovery Hospital has the cure. Our recovery engineers are fully experienced in handling data loss issues from the very minor to the completely catastrophic. We cover all major brands of hard drives, external devices and RAID systems and can provide data recovery services for them with speed and efficiency.
We are available 6am to 12 midnight with duty technicians able to respond to your enquiry immediately if required by calling one of our support numbers.

Local contact number – 0174 361 7282
Free from most landline – 0800 999 3282
Low cost from mobiles – 0333 123 3282
Emergency data recovery – 079 3282 4264
Shrewsbury Data Recovery Services
RAID Recovery Shrewsbury: When RAID systems fail, a business's whole foundations can soon follow after. We understand just how much damage can be done by even a temporary failure in a business's RAID storage solution. Therefore, we're on hand 7 days a week to make sure that we can put your RAID, and your business, back on track.
Hard Drive Recovery Shrewsbury: Whatever the brand or manufacturer involved, we have the expertise and equipment to bring your device back from the brink of non-functionality. No matter how it became damaged or the data was lost our engineers will have the answer thanks to our continual investment in new cutting edges data recovery tools and techniques.
External Devices: Along with all major brands of hard drive, we also restore data to external devices, such as USB memory sticks.
Our in Lab and Onsite Service Levels
Standard (5-7 working day)
Priority (48, 72 & 96 hour turnaround)
Emergency (12-24 hour)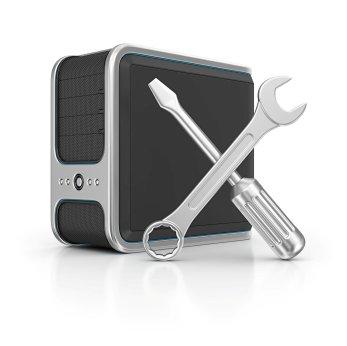 The Data Recovery Hospital team are made up of industry leaders with some having notched up 30 years since their first recoveries. We offer home users, businesses, corporations, charitable organisations and IT Support companies free UPS collection in the Shrewsbury area.
our team gives a personal touch to any recovery, giving you peace of mind knowing you have the best teams of data recovery technicians working on your behalf.
We will be inform you on any updates either by email or personal phone call or you can call our dedicated Shrewsbury data recovery support number on 0174 361 7282 or use our contact form.


– DRH –
What Does a REAL Data Recovery Lab Look Like?