Thame Data Recovery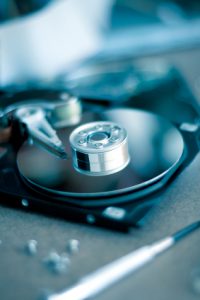 Due to our long standing service in helping Thame based businesses and individuals who have been in need of rapid assistance to solve their data loss nightmares, we're acutely aware of how people in the area often need data recovery fast. To this end we ensure that our customers can reach us 7 days a week and we are able to respond to a request and provide data recovery services within 24 hours.
If you need an immediate response to a data loss emergency, then why not check out our locations list to see which of our recovery centres is closest to you. You can bring in your problematic device directly to any of our centres without an appointment and our engineers can perform a free diagnostic service for you then and there to determine the extent of the issue.

Call Our Data Recovery Specialist for Advice
0184 485 4282 (Local contact number)
0800 999 3282 (Free from most landline)
0333 123 3282 (Low cost from mobiles)
079 3282 4264 (Emergency data recovery)
Thame Data Loss Solved
RAID Recovery Thame

: We understand that businesses can suffer immense financial pressure if sensitive data is compromised, corrupted or lost. Therefore, to minimise the damage caused by serious RAID system failure, we are on call every day of the week in order to take your call and respond as quickly as possible. Depending on the viability of the circumstances, our engineers can send a response team to your location for an onsite recovery or you can mail your RAID system to the closest Data Recovery Hospital centre.

Hard Drive Recovery Thame

: You cover the full range of major hard drive manufacturers and can perform data recovery services on all widely used brands of hard disc drive. Our engineers have extensive experience in restoring lost or corrupted data to hard drives that have undergone some sort of mechanical or logical failure.

External Devices

: Along with the full gamut of hard drives, we can also help you with any problems you may be experiencing with an external device such as a camera memory card, a USB memory stick, an external hard drive and so on.
Contact us on our dedicated Thame data recovery support number, 0184 485 4282 for further information on exactly how we can help.
We will guide you through every step of the way, from the first phone call we will offer our opinions / advice and quickly identify the data loss cause and the best way to restore your data to you.


– DRH –
What Does a REAL Data Recovery Lab Look Like?