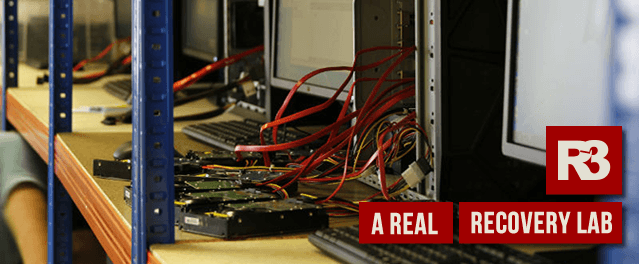 Hard Drive & Data Recovery Services in Sheffield
We can offer emergency collection in Sheffield within 60-90 minutes available 24/7/365 by dedicated driver or free courier collection weekdays.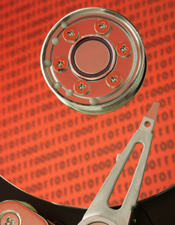 Whatever the nature of your data loss emergency, if you're in the Sheffield area then you need to get in contact. Our technicians have the skills, the tools and the facilities to restore your vital personal data.
Get in touch with us by calling one of our support numbers:
Regardless of what you need restoring, be it a camera's memory card or a full blown RAID array, no job is beyond our reach. We are available 7 days a week to take your call and attend to your data based emergencies. We also operate a "no fix, no fee" policy which ensures that if your data proves to be unrecoverable, we won't charge you a penny for our services.

Our list of data recovery locations will allow you to find which of our centres is closest to you.

Beat Data Loss in Sheffield
Hard Drive Recovery Sheffield: We have extensive experience in recovering data from all major brands of hard drives. From the lightly damaged to the truly battered, the amount of data that can actually be recovered from hard drives often surprises our clients. Even hard drives that have been scorched in an electrical fire can often still yield up some or even all of their stored data with the right application of tools and techniques.
External Devices: USB memory sticks, camera memory cards and external hard drives are just some of the devices we can restore lost data to. If the original device is unrecoverable, we will put your recovered data onto an appropriate storage medium of your choice (USB, hard drive, etc).
RAID Recovery Sheffield: Nothing stings a business with an online presence more than server downtime. With increasingly sophisticated online operations being carried out by emerging businesses today, it's little wonder that more of them are turning to RAID storage solutions to help ensure smooth operating circumstances.
Though far more reliable than many alternatives, RAID configurations can still fail, causing considerable concern and damage when they do. That's why we are available 7 days a week to make sure that we can respond promptly to any RAID related emergency you might have.



My apple computer completely gave up and I faced the horrible prospect of losing all my photos and films of my family. I contacted r3 data recovery and we went over everything that I wanted recovered in detail, I am not someone who is great with technology but they were really patient. The communication betweent me and r3 was exceptional. They gave me daily updates about what was going on and as soon as they had recovered the data they took the time to go over again in great detail how to view my lost data before returning it back to me. In particular Mr. Wainwright took a great deal of his time to help me go over my lost data, being on the other end of the phone at a moments notice. I couldn't be happier with the quality of the service and I would seriously advise anyone to use them. Do not worry if you have no idea about technology, they talk everything through with you.
It is expensive but I personally believe every penny was well spent, especially counting up the hours of help I was given. Thank you very much, a very happy customer.
Kerry Rix

I used R3 Data Recovery to recover data from my 1TB Samsung external hard drive and I would highly recommend their service!
I contacted a few companies for quotes and they replied the quickest with a rough quote where as other companies either didn't reply or have quotes.
I booked it in late one evening probably around 10pm and it was collected the next day, they had already started work on it by the next. The communication was superb letting me know that they had started working on it, when they wanted to know which were the most important files and finally to tell me that they had successfully saved all my data.
The cost was as I expected and similar to other companies that I looked at. It was totally worth it for me as I had hundreds or hours of research for my work and I had spent a lot of time organizing my files.
I found the process very simple (easy to book in send and pay for their service) and can't imagine how they could have possibly done it any quicker.
Alistair Harvey

R3's response and manner over the phone was excellent. They recovered my data quicker than I expected.
I urgently needed to print a photograph for an exhibition, so they identified the image and made the file in advance of returning the new drive. They enabled me to meet the deadline and was delighted to receive all my data back, so thank you.
Peter Smith


Next: Bradford



What Does a REAL Data Recovery Lab Look Like?