Microsoft Hyper-V Data & Disaster Recovery Services
Dependable Microsoft Hyper-V Recovery Solutions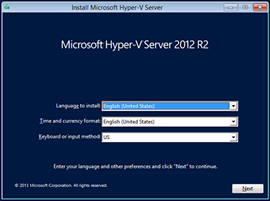 R3 is a professional data recovery company that provides specialized sets of media repair and data recovery options for Hyper-V systems running on Microsoft operating systems.
Hyper-V platforms power many important virtual servers all around the world. Considering the system's features and capabilities, it becomes easy to see why Microsoft's Hyper-V platform is one of the most powerful and extremely flexible products in the market today. With the company implementing several data protection and security features in Hyper-V, including extra RAID protection, the system provides a very dependable platform on which virtual machines can be set up.
Most server administrators set up their Hyper-V devices with RAID 5, RAID 6 or RAID 10 protection. Such technologies use redundancy to protect data; however, user errors, ensuing mechanical hard disk drive failures and other related events could end up causing MS Hyper-V systems to lose data. When your RAID server fails, it is advisable that you look for a reliable and established data recovery company that has experience working with Hyper-V systems.

Be it you need to recover physically damaged RAID hardware or corrupt virtual servers, R3 provides you a reliable and dependable way to restore your system fast and effectively. When providing MS Hyper-V RAID server data recovery services, we want the experience to be as stress-free as possible for our clients. That is why our diagnostics are risk-free, and we promise you that you do not have to pay a thing if your data is not recovered or system is not restored.
To get started today, contact our team now on freephone 0800 999 3282!
Advanced MS Hyper-V RAID Server Data Recovery Solutions
At R3, there is nothing we understand better than Hyper-V RAID server data recovery. As a matter of fact, we were amongst the very first companies in the data recovery field to offer virtual server services, and we've consistently offered quality solutions – our success rate and turnaround times when it comes to recovering and restoring different Hyper-V systems speaks for itself.
Some of the data loss scenarios we can handle include:
Formatting, Accidental File Deletion and Other User Errors
Controller Card Issues and Hardware Failures
Operating System or Software Failures
Data Corruption
Failed Physical Hardware or RAID Rebuild
R3 is amongst very few companies offering MS Hyper-V data recovery solutions that provide 24/7 365 emergency services.
Almost all Hyper-V server failures are an emergency. The good thing is that our engineers know how important fast turnarounds are. Thanks to our extensive knowledge of Hyper-V platforms and RAID technology, you can trust in the fact that we can effectively recover most emergency cases within 12-72 hours.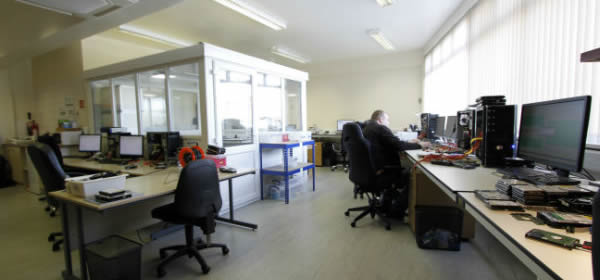 What Do I Do When My MS Hyper-V RAID Server System Loses Data?
In the event you MS Hyper-V RAID server fails, it is important that you contact us immediately and speak to one of our data recovery experts. Do not, under any circumstances, attempt to repair any physically damaged media or try to reinitialize or rebuild your array. By turning off your system, you'll drastically reduce the chances of losing data permanently.
Once you have contacted us, we will do our best to either evaluate your media through physical analysis, assess your Windows system event (if available) or to perform a couple of logical tests to establish why your server failed. Once done, our engineers will provide you with a detailed report complete with an estimated turnaround time and price of recovery.
If you approve our estimate, our specialists will then perform the needed repairs before delivering a full and working copy of all your data via your preferred return media.
R3 offers of the most comprehensive server repair and Hyper-V recovery solutions in the market. With advanced proprietary technology, an experienced and well-trained data recovery crew, and an extensive network of facilities, we can guarantee you that the solutions that we will provide you are dependable, reliable and effective. Our specialists are ever ready and more than willing to help you restore your damaged server back to a functional state.
Call R3 at 0800 999 3282 to speak with one of our MS Hyper-V virtual server data recovery specialists.
What Does a REAL Data Recovery Lab Look Like?