NAS Data & Disaster Recovery Services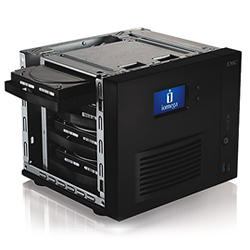 NAS data recovery can be a difficult task, but the good news is that it is usually possible to recover data from a failed NAS unit, as long as the correct procedure is followed. The actions required to recover data from a failed system will depend on the specific implementation of the NAS device.
Some older NAS models were powered by a dedicated chip, rather than a general Linux implementation. These days, this type of NAS setup is rare, but if you have a NAS system that was made before 2010 there is a chance that it might rely on its own firmware so old-fashioned NAS data recovery tricks may be needed.
In those cases, it is sometimes possible to swap the drives from one device to an identical device. If it is the NAS system rather than the drive that has failed, then this will work to allow a simple drive to read. However, if you have a RAID 5 setup, you should tread very carefully doing this, because if the new enclosure does not recognize the disks and initializes them, it could cause you to lose all your data.
With a RAID setup, it might be better to connect the disks to a PC that has sufficient ports to read all the drives, and then use some RAID recovery software to salvage the data.

Modern Linux NAS Setups
If you are using a more modern NAS unit, then you should find NAS data recovery easier. These setups are similar to PCs, however they tend to have hot-swappable backplanes, and run a version of linux that Is dedicated to reading the drives as quickly as possible, and not much else.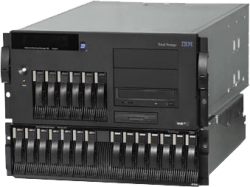 Linux-based NAS implementations usually use mdraid drivers for their RAID implementation, and the ext3 or ext4 filesystem. They are cheap to set up, and they can run Apache, Samba, and even a bittorrent client if required.
If the NAS enclosure fails, it is usually possible to salvage the data simply by connecting the drives to any other Linux system – to diagnose any problems, simply use sudo to obtain root privileges, and then run "mdam –assemble –scan –assume clean".
This is a quick and easy way of sorting out the majority of issues with the hardware. If the actual drive itself has failed, then you will need to run RAID Recovery to get back whatever you can, or send the drives off to a specialist.
Common Problems
There are a few problems that people often encounter with reading NAS drives in normal linux implementations. Firstly the ext3 filesystem block size used by some NAS vendors is not compatible with x86 CPUs, since x86 processors have a different memory block size to ARM processors. This means that even if the RAID setup itself is OK, you will need to use specialist data recovery tools to salvage it, since your PC will not be able to read it automatically.
If your drives are making clicking and grinding noises, then you should not try to use it. Turn the device off immediately, because continued attempts to use it will likely cause more damage.
Consult with our data recovery engineers on freephone 0800 999 3282 and let us give you advice about the best data recovery options.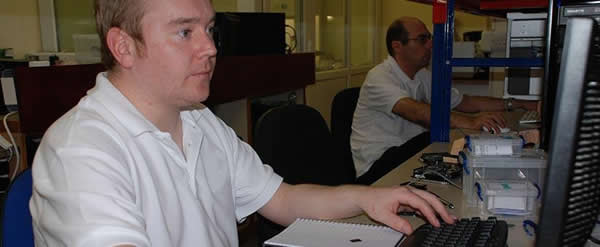 In the best case scenario, the motor is damaged, and this is why the drive is making strange noises. It is possible for a data recovery company to move a drive assembly from one unit to another.
In the worst case scenario, the heads have crashed, and when you are trying to use the drive the heads are scratching against the platter – causing irreversible data loss. In such situations it is best to power off your device, and contact us. We will be able to advise you what to do next.
Some people advocate putting a drive in the freezer to revive a lost motor or fix a stuck head. Do this at your own risk. Without knowing exactly what the problem with the drive is, it is not possible to be certain whether this action will solve the problem or make it worse. If you make a damaged hard drive issue worse, you reduce your chances of getting your data back from slim to zero. This may be an acceptable risk for your MP3 collection, but not for old family photographs or important legal documents. If in doubt, consult an expert.
Call our lab at 0800 999 3282 to speak with one of our NAS data recovery specialists and let us walk you through the data recovery process.
We recover data from all NAS brands such as:
Acer (Altos EasyStore)
Active Storage and ActiveRAID
Buffalo (TeraStation and Linkstation)
Cisco
DROBO (Data Robotics )
Dell (NAS, EMC and EqualLogic)
D-Link
EasyRAID
Edge
G-Tech
Iomega
Freecom
InforTrend recovery
LaCie NAS
LinkSYS
NetApp
Netgear ReadyNAS
ProWare and ProNAS
Promise (SmartStor and VTrak)
Promise VessRAID
QNAP
Macpower Pleiades
Snap Server
Seagate BlackArmor
Sonnet Fusion
Synology
Thecus
What Does a REAL Data Recovery Lab Look Like?