Netgear ReadyNAS Data & Disaster Recovery Services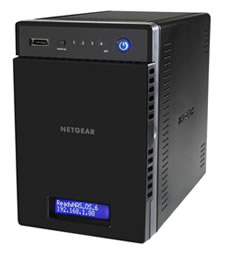 An innovative series of network attached storage (NAS) devices is the Netgear ReadyNAS. It is designed mainly for home computer users and small offices. Remarkably reliable and powerful, with an entry-level price, the ReadyNas series is known for its ease of use, built in RAID protection and automatic syncing.
To successfully recover data from a Netgear ReadyNAS it takes an in-depth understanding of the Linux XFS, EXT2 and EXT3 file structures and the custom and standard RAID parity algorithms that these devices use. Often, there are times when data is lost because of corruption of the file system. This failure causes the inability to access any files on the device. Then, multiple disk failures cause loss of data in spite of the options for redundancy that are offered by the ReadyNAS.
R3 is able to restore your file systems that are corrupt and then repair the media that are damaged and, finally recover all of your data from the Netgear ReadyNAS and is able to provide fast results with our UK full-service laboratories.
The most important features of our data recovery for Netgear ReadyNAS are:
Simple Data Return Options – Our engineers are able to copy all of your folders to an external hard drive that has been formatted with an identical file system to your original media. In most cases, we will be able to return small files using FTP and you immediate access to your important data.
File System Support – R3 has specialized solutions for data recovery for all of the file systems that are used with the Netgear ReadyNAS. This includes, but is not limited to, EXT2, EX%3, EXT4 and XFS.
An Excellent Track Record – We have been able to perform recovery services on all Netgear ReadyNAS systems and have had an overall success rate of more than 95 percent.
On-Site Solutions – Although the in-lab service solution might be the more affordable way to go for small businesses and home computer users, we do also offer on-site recovery of RAID data for all devices. Call to get more details about this option. With ReadyNAS, remote recovery is not a choice because of the high risk of RAID rebuilding and fsck engagement.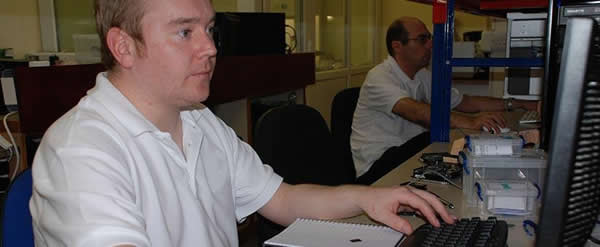 The ReadyNAS is able to start rebuilding as soon as the power is turned on and so we suggest that you keep your RAID completely unplugged until you have spoken with a data recovery specialist. We have 24/7 services for emergencies and R3 offers a no data, no charge guarantee with every case of ReadyNAS data recovery.
If you would like a detailed quote or more information from one of our RAID engineers about your Netgear ReadyNAS data recovery, call R3 at 0800 999 3282.
What Does a REAL Data Recovery Lab Look Like?