Parallels Data & Disaster Recovery Services
For the best recovery and repair options for Parallels and virtual servers, contact R3 on freephone 0800 999 3282.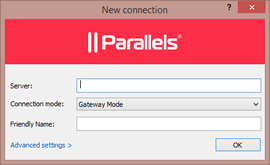 Parallels virtualization is a system that is hypervisor-based and is a flexible solution for business owners. This is a particularly good option for companies that use Windows and Mac OS often. Parallels Virtuozzo is able to provide powerful functions for enterprise-level servers. It also provides key features for data protection that will minimize the possibility for file loss on the server.
Quite a few system administrations prefer to couple Parallels installations with the protection of RAID 5, 10 or 6. By adding this redundancy, RAID will prevent data loss on a large storage system. There will not be any permanent loss of data when there is a failure of a single hard drive. But, Parallels RAID systems might still lose data, as all physical storage systems do, because of the complexity of virtual devices. As a result, some data recovery companies have problems recovering the data from a Parallels RAID.

Among the most common scenarios for failure for the Parallels systems are:
Configuration Issues
Hardware and Hard Drive Failures
Damage from Viruses and Other Malicious Software
Software or Operating System Failures
Accidental Overwrites and User Error
In addition, although Parallels, an extremely reliable software, it is also quite flexible. Certain implementations might complicate file access especially when using software RAIDs. Sometimes data becomes inaccessible for no apparent reason but an experienced data recovery engineer will usually be able to fix this issue in just a few hours.
We specialize in Parallels data recovery at R3. We have engineers who have many years of experience working with virtual servers. We are able to lay out a plan for quick recovery is most cases and, because our engineers are familiar with the complex hypervisor-based systems, we are able to check the accuracy of recovered data to give you the quickest turnaround time possible and the best chance of getting a complete recovery.
So contact us at 0800 999 3282 for a no-risk Parallels data recovery checkup.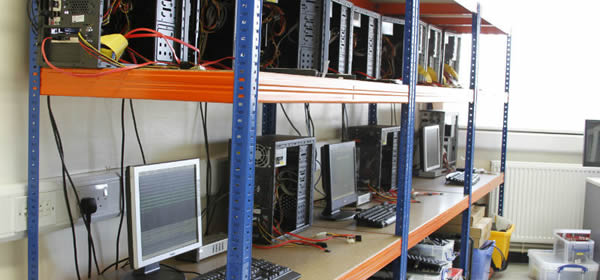 Steps to Take When There Is a Parallels Server Failure
If you are unable to access your data on a Parallels virtual server, immediately isolate the virtual machine that is affected. This will prevent accidental overwrites of data. Then you should close down your RAID if you are able to access the hardware. Unfortunately, this is not always a feasible choice for some companies.
Do not run any file utilities or software. Especially be sure to stay away from disk utilities such as chkdsk. These utilities can add to data loss in certain circumstances. If you are able to isolate the data that is affected, you will have a better chance of having a complete recovery.
R3 has RAID specialists who will be able to evaluate your virtual server to find potential issues. We are able to provide an accurate, fast turnaround estimate and price quote whether your system has logical or physical damage. This will ensure you have the information you need to create the right disaster recovery plan.
The Parallels platform is able to offer a number of advantages over other available virtual server solutions. It is a known secure platform and we at R3 understand that virtual servers need advanced technology and very good care.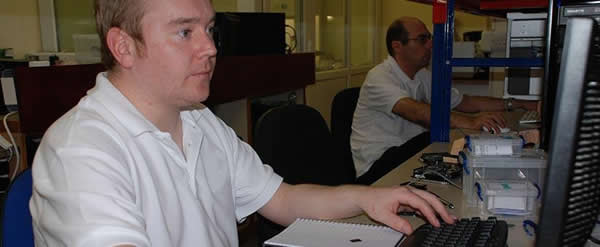 R3 is the company that offers you 24/7/365 emergency Parallels RAID data recovery services.
We are able to assist you in managing your budget and avoid downtime of your system because we have a no recovery, no charge guarantee. We are able to recovery your system and you will not have to take unnecessary risks. So schedule your complimentary Parallels data recovery evaluation today. To talk with one of our specialists, our customer service phones are available around the clock.
Call R3 at 0800 999 3282 to speak with one of our Paralles virtual server recovery specialists.


What Does a REAL Data Recovery Lab Look Like?