Plextor Data & Disaster Recovery Services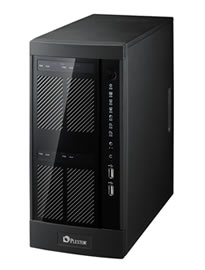 Plextor's data storage industry offerings have been centered mainly around optical media. However, recently they have introduced several NAS and SSD devices intended to be used for small offices and home computer users. The company's NAS devices have been well received, and provide a simple method of network-b2 based storage at fairly low capacities in terms of the industry (for the NAS2 model up to 2TB).
We provide data recovery services for all Plextor NAS devices. The following is a brief overview of data recovery for Plextor NAS, including common data loss causes for the device and a close look at the procedures we use.

Data Recovery Procedures For Plextor
The complexity and cost is different for every NAS case, since there are hundreds of different factors that are involved. Even with fairly simple NAS models such as the PX-NAS2-1T1, there are very different conditions for making data loss possible that vary from case to case.
Before we start our data recovery process, we evaluate every Plextor NAS inside our lab. Since Plextor NAS appliances tend to be relatively small, the entire device may be shipped (or just the device's hard drives) to any full service laboratory of ours. One of our experienced NAS data recovery engineers will complete an evaluation, and will then provide you with an estimated turnaround time and firm price quote. Once the quote is approved, we get started on the recovery process.
Damaged hard drives get taken into our class 3 clean room. Components are then replaced or repaired in order to restore operation temporarily. Highly specialized equipment and years of training are required in order for physical recovery techniques to be successful, since hard drives are very precise instruments. After the hard drive has become operational, it gets cloned very quickly. We clear up any corruption as well as other problems from clones instead of working on the original hard drives, since this helps to prevent your data from getting potentially damaged.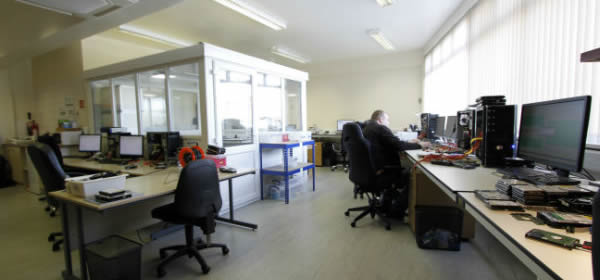 If data has been deleted from a NAS, we might recover it at a bit or block level; either way, the data will be checked thoroughly before it gets transferred onto return media. In a majority of cases, an external hard drive will be the return media. However, if you would like to use media of your own instead, just let us know when you are making arrangements for your devices to be evaluated.
We offer a no data, no charge guarantee for all the NAS data recovery work that we do. If we can't recover data you have defined as critical, then we will not charge you for our data recovery services (minor non-standard service evaluations and shipping charges still will apply).
Data Loss Signs On Plextor NAS Devices
Since Plextor NAS devices has been built for home storage, they will have one to two hard drives, and they usually work in RAID 0 configuration. So if one of the hard drives fails, that means all of the data becomes inaccessible on the NAS. Single hard drive failure is the common cause for data loss when it comes to Plextor cases we receive.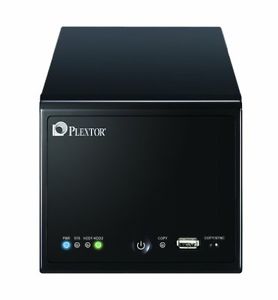 Hard drive failure signs can vary, however some of the more common symptoms include unusual or unpleasant noises such as clicking, scraping or whirring sounds. The cause of those noises are the hard drive's spindle or heads coming into contact with another drive component. You should immediately turn off any Plextor NAS that starts to make these kinds of noises. Do not try turning it on before you call an experienced data recovery specialist.
Electrical damage in some cases can cause a Plextor NAS to be totally inaccessible. If there are no noises coming from the NAS at all (not even the hard drive's typical spin), then there may be electrical damage. In more than 95% of cases, NAS devices that have suffered electrical damage are totally recoverable.
A specialized utility that the company offers is used by the Plextor NAS devices. Make sure that you check the utility for any warnings or unusual error messages that may indicate a hard drive has failed if you have any difficulties accessing your data. One of our engineers will gladly guide you through the basic steps needed to determine whether or not data recovery is needed. For more information, call us at 0800 999 3282.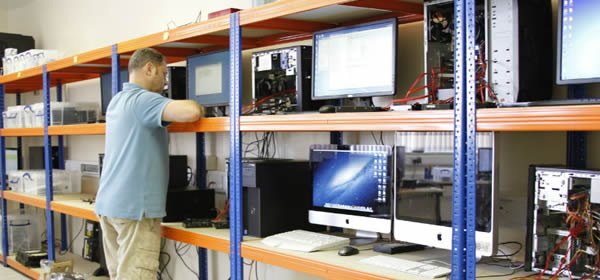 How To Prevent Data Loss On A Plextor NAS Device
Plextor NAS appliances are not very redundant, although they are quite well built. In order to avoid losing data, they do need to be backed up on a regular basis. Your Plextor NAS should always be plugged into a surge-protected, secure power source. If there is any noises coming out of your PX-NAS3 or you notice a gradual slowdown, you might either have a hard drive failure on the way or there could be data corruption. Immediately turn off your system. Don't try to use any data recovery software or try removing data from your NAS. When a case is received in the very early hard drive failure stages, normally we can recover data at a low cost and very quickly.
Don't try booting a Plextor NAS that has failed. Call an R3 engineer right away if you think your device is acting in an abnormal way or if you happen to have any questions regarding how your system is supposed to operate.
Call R3 at 0800 999 3282 to speak with one of our Plextor NAS data recovery specialists.
What Does a REAL Data Recovery Lab Look Like?