Proware RAID Data & Disaster Recovery Services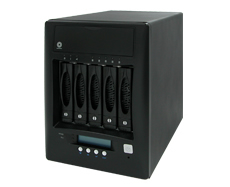 Proware Technology Corporation provides a number of versatile services, which include NAS appliances. Since the company's inception, it has designed an impressive variety of different storage devices. The servers offer scalability and flexibility that for new businesses is incredibly valuable.
A majority of Proware products (which include NAS devices) make use of one of six potential RAID configurations in order to provide fast performance and minimize potential data loss. Although Proware servers are very dependable, there is always the possibility of data loss.

Proware Technology Corp NAS Device And Server Recovery Procedures
The recovery process that we use varies depending on the RAID level used by your Proware server, the precise failure circumstances, and many other different variables. A majority of cases begin with an evaluation in-house, and then an accurate price for recovery services can be quoted. Your Proware Technology server hard drives (both non-working and working) are needed for evaluations, but not the server's actual hardware.
If you accept our quote, then any hard drives that have physically failed will be treated as fast as possible by trained and experienced data recovery engineers inside a class 5 clean room. Clones are made of both good and failed hard drives. This ensures that your data will not be damaged and that all procedures are nondestructive.
Different RAID levels require various data recovery techniques. However, for common RAID types like RAID 5 and RAID 0, the array gets reconstructed. It is handled via on-site arrays and virtualization software. Before data may be accessed, corruption and other problems are first treated.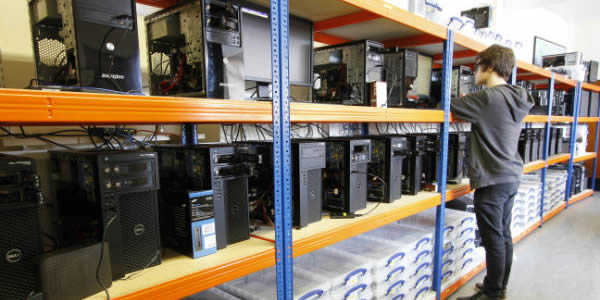 After your data is accessible once again, it will be transferred onto return media. Then it gets shipped back to you. We keep a copy of every Proware server drive inside our drive database for 3 to 5 days or until you have confirmed the data. At that point every drive gets erased permanently.
At R3, we fully understand that a failed server can have serious potential costs. We do everything that we possibly can to reduce those costs through offering the world's most reliable and fastest data recovery services.
Error Messages And LED Notifications For The Proware Server
LEDs are used by Proware servers to notify users whether there is an error requiring attention. The LEDs (and an onboard LCD frequently) will inform you about any had drive failures that occur. The LED on a majority of Proware Technology systems for every drive have green (working) or blue (operating) during standard operation. When there is a failed hard drive, the LCD will have an orange appearance. Read the LCD or onscreen prompt to see whether or not there has been a drive failure, or is an installation or configuration problem is preventing normal functioning.
Note that a Proware system will frequently display messages, as on an on-device LCD, onscreen prompt or user log, whenever there has been detection of a serious data problem.
The best place to usually search error messages are the event logs. They can help you with diagnosing data loss issues being experienced by your server. You can access your event logs through proRAID management software (which many Prowre servers include), through your LCD panel or other types of RAID management software.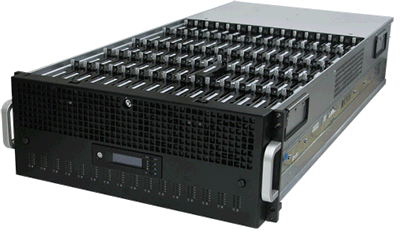 Possible Cause of Failure for Proware Servers
Over temperature warning
Over voltage warning
Low voltage warning
PSU not present warning
Fan not present warning
Fail to setup network configuration warning
Array initialization failed warning
Array rebuild failed warning
Array expansion failed warning
Array parity checking failed warning
Disk clone failed warning
Mirror disk clone failed warning
System restart warning
Parity error detected warning*
Error messages in particular that relate to array rebuild failures need to be noted in particular, and you should not try to restart the array. If hardware or user errors have caused parity issues, a failed clone, or failed rebuild, then recovery is very likely. However, an accidental overwrite is possible. Whenever you are working with a Proware NAS device or server following a failed rebuild, exercise extreme caution.
Potential parity issues are avoided by Proware RAID arrays through monitoring parity information since it's input into drives that are in an array, no matter what the RAID configuration is. If parity information is reported incorrectly by a drive back into the system, the system will try the command again. Disks that cannot log party information successfully get shut down. That is why arrays that report a parity error are a simple recovery case usually. For more information, call one of our engineers at 0800 999 3282.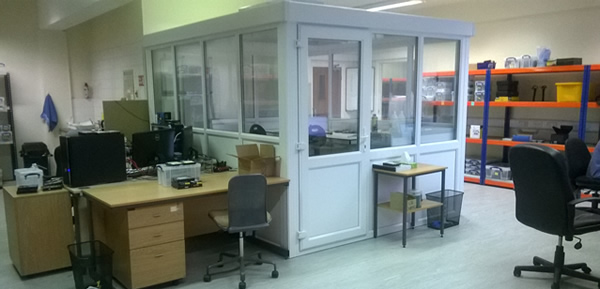 Data Recovery Tips For The Proware Technology Server
To maximize the chances that your data recovery will be successful, it is very important that any action that might make the situation worse be avoided, especially if one or multiple hard drives from the server have failed. You should consult the event logs for your Proware device and make a note of anything usual, before shutting the server down.
Call 0800 999 3282 to speak with one of our data recovery engineers provide them with as much information as possible about the server. Discuss any symptoms that may be useful for diagnostic purposes. In a majority of circumstances, the engineer can provide an estimate over the phone for turnaround time and chance of probable recovery. It might be necessary to have an in-depth physical evaluation to determine cost, but we can provide you with a rough approximation.
For your free consultation, call us today at 0800 999 3282.
We recover data from all Proware devices such as:
SB-2123-F4S3
EP-2123S/D-F4S3
EP-2129-F4S3
SB-2803-F4A3
SB-2123-F4A3
SB-3163S-F4S3
EP-3163S/D-F4S3
EP-3169S/D-F4S3
SB-3163E-F4A3
EP-4423S/D-F4S3
EP-4429S/D-F4A3
DP-503-F4A3
EP-T803-F4A3
SB-2123-S3S3
EP-2123S/D-S3S3
SB-2123-S3A3
SB-2803-S3A3
SB-3163S-S3S3
EP-3163S/D-S3S3
SB-3163-S3A3
EP-4423S/D-S3S3
EP-T803-S3A3
SB-1404-G1A3
SB-2124-G1S3
SB-2804-G1A3
SB-2124-G1A3
SB-3164E-G1S3
EP-3164D-G1S3
Proware® System
SB-3164E-G1A3
DP-504-G1A3
B-1403E-SA3
EP-2126-SS
SB-2803-SA
EP-2806-SA3
SB-2123SA
EP-2126-SA3
EP-3166-SS
SB-3163SA
EP-3166-SA3
DP-403E-SA3
EP-T803-SA3
SB-1413-UA
EP-2803-UA
EP-2803-WA
DP-403-UA
EP-D501-AA
EP-m501-AA
EP-D501-CA
EP-m501-CA
SN-1403 SATA NAS
EN-2126 SAS NAS
SN-3163 SAS NAS
DN-503 SATA NAS
EN-2126 SATA NAS
EN-3166 SAS NAS
EN-2800 SAS NAS
DN-500 SATA NAS
SN-1400 SATA NAS
EN-T800 SATA NAS
What Does a REAL Data Recovery Lab Look Like?