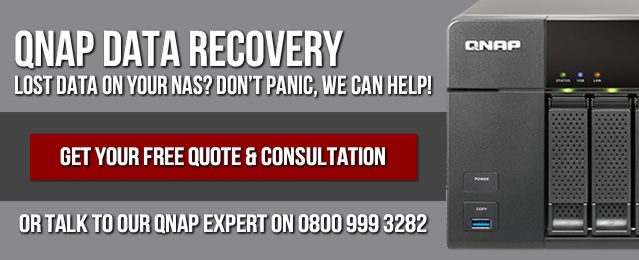 QNAP Data & Disaster Recovery Services
QNAP has won numerous awards for the network appliances they produce. They offer fast data transfers that are perfect for corporate data servers, media stations and many other types of applications.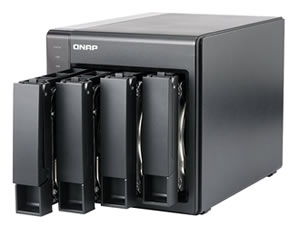 The company offers highly redundant NAS devices, and its remote replication utilities make it possible for data to be copied from an array quickly. Due to this and other kinds of advances (like AC & NC as well as RAID 1 drive configurations for their business and home servers), QNAP NAS devices are viewed as being very dependable.
However, on QNAP devices it is still possible to suffer data loss, just like it is possible to experience data loss on any system regardless of what its redundancy level is. Hard drive failure, user error and natural disasters can all cause data to either be missing or unresponsive. R3 offers data recovery services on all QNAP devices. In general, recovery rates have a tendency to be high due to our extensive experience in working with these systems. In order to get started, call us at 0800 999 3282.

Possible Error Messages From QNAP NAS Devices
There are different error messages that indicate potential problems with QNAP NAS appliances. Usually they are displayed through the device's GUI software (unless the device cannot boot). The following are some of the more common error messages:
"Moving failed. The source folder and destination folder are the same."
Usually this is easy to fix, and is an issue involved how the RAID is setup and the way in which the user is trying to copy data on one disk over to another one. However, if data isn't visible when the error is displayed, it may indicate data has been lost. If data is showing still, users can frequently just transfer data using remote replication to a good drive. That still needs to be taken prior to any attempts at rebuilding the system, since having a backup anytime there are errors is very important.
"Default network shares (Qmultimedia, Qusb, Public) do not exist. Reformatting your SATA disk is suggested."
This error messaged is displayed in the GUI, frequently following a failed rebuild. Typically it means that the error that is part of the rebuild process ended up causing a loss of all or some data due to a configuration problem; blank data got copied onto the good drive, while data from RAID did not get copied to the replaced, new drive.
On QNAP devices, the LED can be important as well, since they may indicate overheating, hard drive failure and other kinds of problems. Make sure that you note the lighting on the LED of our QNAP before you call a data recovery professional.

Recovery Process For QNAP Data
A unique recovery plan is developed by our engineers for every device. In every case, we expedite NAS appliances; we understand that it is frequently critical having downtime anytime you are dealing with a storage device or server failure. For mission critical situations, 24/7 in-lab services are available.
Your QNAP device hard drive is brought into our recovery lab. Here our skilled engineers will get a damaged drive into a functional state inside a certified ISO 3 clean room. For each drive, clones are made. This helps to ensure that each stage of the recovery process is totally nondestructive.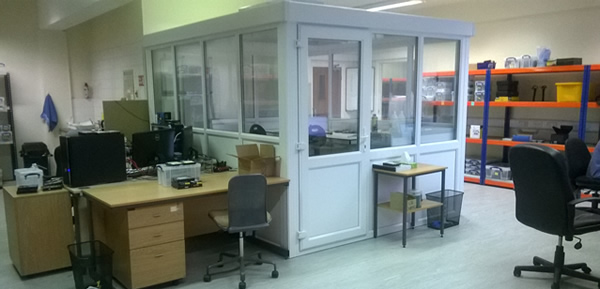 When you choose to work with R3, an engineer inside a fully certified laboratory will give your server immediate attention. It isn't automatically outsourced, and we take steps to ensure that your case is handled by a qualified RAID special who has actual experience working with QNAP.
Usually corruption exists on a NAS device following several hard drive failures. Therefore, we use in-lab virtualization technology to reconstruct the device. That makes it possible for us to copy your data to a return medium. All of your files that have been fully recovered will be completely accessible, and read and function normally. Copies of all of your data are stored temporarily at our lab until this data is confirmed. That safeguards your data while it is being shipped and helps to prevent potential issues.
Remote data recovery might be possible in select cases. The potential for remote recovery gets evaluated on an individual case basis. Remote recovery isn't possible whenever hard drive failure exceeds protecting the redundancy of a NAS device. For more information regarding remote recovery, call and speak to one of our engineers at 0800 999 3282.
Disaster Recovery Tips for QNAP
It is possible to overwrite data accidentally on QNAP SAN and NAS devices. Therefore, at the earliest sign of a potential data loss, the device should be shut down. You should also not try to replace any of the drive unless you have called an R3 engineer or QNAP support service.
Gather as much information as you possibly can about the failure, including any information on the device (file system, operating system, number of drives that are installed), any symptoms being displayed by your SAN or NAS, and any error messages received. This can be quite important since QNAP devices at times allow users to install hard drives of various sizes.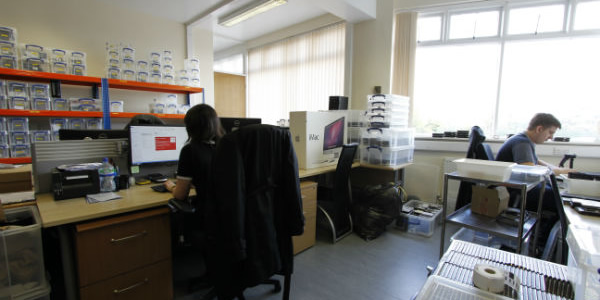 Call an R3 engineer as quickly as you can. If you wait to start the data recovery process, it can impede a successful outcome, raise the final service cost and extend turnaround time. A majority of QNAP cases are able to be completed in 12 to 72 hours for emergency services, 4 to 6 days priority and 7 to 10 days for budget services.
Whenever you call an engineer, they will guide you through our case setup process. You will then be provided with shipping instructions to send in your hard drives.
We completely understand how serious of an issue data loss is, especially when it comes to storage appliances. Each step that is part of our comprehensive data recovery process has been designed to be easy, fast and simple for our clients.
For your free consultation, call us today at 0800 999 3282.

Some of the Popular QNAP Devices We Support
TS-809U-RP
TS-809 Pro
TS-859 Pro
TS-659 Pro
TS-459 Pro
TS-459U-RP/ TS-459U-SP
TS-259 Pro
TS-439 Pro II
TS-239 Pro II
SS-839 Pro
TS-639 Pro
TS-509 Pro
TS-439 Pro
TS-439U-RP/ TS-439U-SP
SS-439 Pro
TS-239 Pro
TS-419U
TS-410U
TC-EC2480U-RP
SS-EC2479U-SAS-RP
TS-EC1680U-RP
SS-EC1879U-SAS-RP
TS-EC880 Pro
TS-EC1080 Pro
Please note that this is not a full list. If your device is not listed above, please contact us at 0800 999 3282 to discuss your QNAP data recovery options.

What Does a REAL Data Recovery Lab Look Like?