SAN & Xsan Data Recovery Services
Using many combined decades of experience using highly effective and innovative methods, R3s SAN services are provided with the industry's highest standards of excellence.
In every case, a Storage Area Network (SAN) will ultimately depend on physical media and these machines do break down. Unfortunately, you can lose access to email servers, databases or other important files when several disks in your SAN have a simultaneous failure. You can discuss your options with our team by calling 0800 999 3282.

Factors Affecting Repair and Recovery of SAN Systems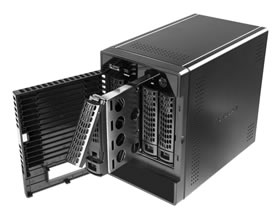 Universal access to shared storage, which is the reason a SAN is so strong, also comes with a great deal of vulnerability even if there are redundant protections. When there are multilevel SAN failures, access to the databases or sometimes even the boot configuration data will be compromised.
When you have a SAN failure, contact the R3 experts. They can recover your SAN data reliably and with turnaround times that are the best in the industry. This will help you confidently develop a disaster recovery plan that will be effective.
Unfortunately, SANs do crash in spite of backup systems that are reliable and several redundancy levels. This causes the loss of important data. These SAN failures generally result for several faults, including:
Physical Damage – Because SAN hardware has a vulnerability to smoke, fire and water damage as does any disk drive. But it might be possible to recovery data from these damaged disks even when this kind of catastrophe occurs.
Simultaneous Drive Crashes – When there is stress on the system, SAN hard disks can be particularly vulnerable. This can increase the possibility of multiple failures of the hard disk.
Software Corruption – There are software utilities which control SAN and coordinate and manage the physical storage devices. When there are incompatibilities or software issues between various applications, system failures can be triggered.
Independent Hardware Failure – Within SAN systems, there are network switches, storage media, servers and a great deal of cabling. If there are physical defects in any of these parts, service can be interrupted and this will sometimes cause the whole system to crash.
Before disaster happens, make a plan for the possible failure of your SAN system. Companies are generating more and more data and storage is becoming more and more valuable. Market research shows that SANs are rapidly becoming one of the leading storage solutions for companies all over the world with an anticipated increase of 51.3 percent between 2015 and 2020.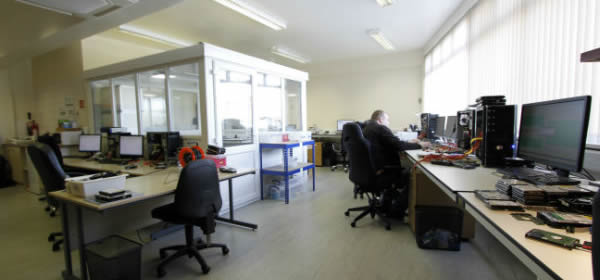 The Best Process for Data Recovery on a SAN
First call the talk with a SAN engineer. You will be instructed how to set up the remote access for your network. At this time, we will also give you a quote for evaluation and recovery of your system.
Next there will be an evaluation of your situation and you will be given a turnaround estimate. We always treat SAN recoveries as high priories and your recovery will be expedited automatically.
Then our engineers will work on recovering your data. The restoration of data can be to any remote-accessible medium.
We treat 100% of all the SAN devices with methods that are nondestructive. Also, our policy is always that if we can't recover your data there will be no fee for the service.
To get more information, be contact us on our freephone 0800 999 3282 or fill out the online diagnostics form and we will get back to you with you specific SAN data recovery solution.

What Does a REAL Data Recovery Lab Look Like?