Synology RAID Data & Disaster Recovery Services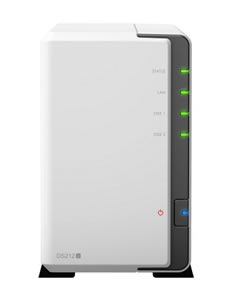 If you're looking for a specialist in Synology that will help to reduce your downtime and give you fast, proven results, look no further. R3 engineers are the leaders in NAS data recovery. With years of experience in the various RAID configurations, you're sure to get what you need.
Maintaining a full-service across the UK, with quick turn around times, you're sure to appreciate the efforts they can make to do your data recovery. Whether remote or on-site, you're sure to find the exact service that you need. If you're tired of all of the HDD crashes and software failures, if your system has suffered some sort of catastrophic physical damage, R3 is here to help you get back what you've lost.
Give us a call at 0800 999 3282 and let us tell you what we can do to help you. We'll offer you a free estimate all you have to do is call, or, you can fill out our easy online case form to get started.

Synology Data Recovery For Disasters
With thousands of businesses relying on Synology products, only Netgear and QNAP have shipped out more than Synology. Synology is a controlled and a very impressive 13.4 percent on the global market.
Top rated models are excellent for any type or level of storage that your business requires. Synology RackStations, as well as DiskStations, offer up dependable service for both home and office use. They also offer plenty of options for RAID storage for their products as well as HDD trays. A lot of RackStations ship out with standard RAID configurations.
It's important to note that even distributed parity of RAID 5 configurations and mirrored block redundancy, that no device for storage will be 100 percent fault-tolerant. Synology NAS devices aren't immune to failure due to components and there are also rebuild level errors to take into consideration.
Many of the most common reasons for data loss include the following:
Hardware failure. Power supply unit errors or breakdowns. Most of the Synology NAS rely upon the servers. Components can fail without warning and thus a hardware fail can put your data at risk for loss.
HDD Failures. Synology RAID is created to fault tolerance. If you lose a single HDD spot you may risk losing all. RAID is capable of taking you to further loss. Don't risk your files, don't risk damage due to fire or floor or magnets.
Software Errors. Synology ships with a proprietary referred to as a DiskSTation Manager. This can develop errors in the system. If the system isn't properly secured you risk losing everything. Older versions may also be vulnerable to being hacked or more software failures. Protect your system at all times.
Human error. It is also one of the potential cause that must be addressed. Everyone must be properly trained in how to maintain the system with minimal loss potential.
While Synology RAID isn't immune to such hazards, it's nice to know that should a disaster occur, R3 is there to help you. Since 2000 engineers have been learning the ins and outs of Synology servers. They are continually upgrading the technology and know how to run all of the required supports to ensure that everything is up to date.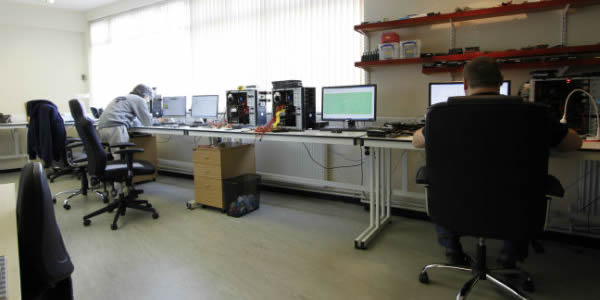 Synology NAS Device Recovery Specialists
Classifying their products according to usage levels, they've offered four specific tiers of DiskStations as well as RackStations. These are created for the various sized business from small to large and everything in between.
R3 engineers have learned all of the potential benefits and downfalls of the systems and can direct your business toward success. Whether the business is small or large, whether it's new or well established, they've got what you're looking for.
Offering up the best data recovery services available you're sure to get what you need.
Quick recovery from Embedded DataStation and BeyondCloud, you're sure to get what you need. A risk-free transaction.
Just fill out our form or give us a call today at 0800 999 3282.

We recover data from all Synology devices such as:
RackStations for Large Scale Enterprise – RS18016xs+, RC18015xs+, RS3614xs+, RS3614xs/RS3614RPxs
DiskStations for Large Scale Enterprise – DS3615xs, DS2015xs
RackStations for Mid-Tier Operations – RS2416+/RS2416RP+, RS2414+/RS2414RP+, RS815+/RS815RP+
DiskStations for Mid-Tier Operations – DS2415+, DS1815+, DS1515+, DS713+, DS415+, DS215+
RackStations for Expanding Small Businesses – RS815, RS214
DiskStations for Expanding Small Businesses – DS1515, DS715, DS415play, DS414, DS214play, DS115
DiskStations for Home Use and Light Applications – DS414j, DS141slim, DS215j, DS214se, DS115j
What Does a REAL Data Recovery Lab Look Like?