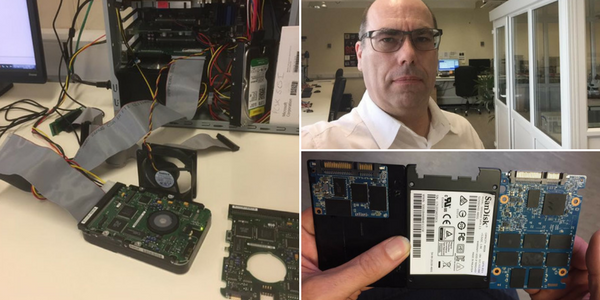 #datarecovery is not just about numbers it is about success rates and caring enough about every case regardless of who it is.
Our competitors may appear more successful processing 2000 jobs a month and declaring the more difficult 20% unrecoverable just to keep profits up without giving clients an option but it is wrong and the ICO GDPR regulations brings focus to this..
For over 15 years the UK market leaders have focused on cheap pricing, maximising profits and wrongly declaring data unrecoverable because it is more profitable to do so. I have fought against this at every step even if it meant a loss on the p&l accounts of the company.
We have developed R3 to be set apart from this £100 software recovery have a go hero approach then charge £1200 for a template report or botched recovery attempts.
R3 have developed processes and resources to maximise success rates from failed devices. We recover data others cannot, we help the victims of Fields Associates and Rapid Data and we recover data that Data Clinics say only Paul Daniels can recover.
Profit is what a business needs to function but the market demands success rates. Data can be life or death, financially, professionally or emotionally damaging if declared unrecoverable and there are reputation and regulatory risks to declaring data unrecoverable.
R3 have invested in the resources and engineering capabilities to ensure our success rates are the best the UK can offer. We are engaged on real disasters affecting industry, healthcare, manufacturing and food production as well as commerce of every type from sole traders to banks.
We have rightly turned away work when too busy but do our best to help everyone who needs REAL data recovery specialist services. We are seeing increasing international demand for our limited time every month. We often recover drives without their stickers said to be unrecoverable too!
R3 is a small company with big investment in success rates. Britain is leading the way don't underestimate the tenacity of teamwork. Do not underestimate the resolve made 17 years ago to help Britain get the success rates needed.
What Does a REAL Data Recovery Lab Look Like?