Virtual Machine Data & Disaster Recovery Services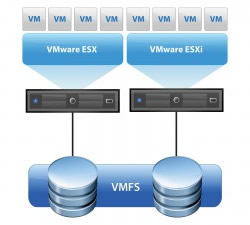 R3 is one of the best virtual machine data recovery and repair options available today. Our team of experts has all the skills and the knowledge needed to help clients avoid problems caused by permanent data losses or downtime.
Our professional technicians can help you retrieve your data from a virtual machine in a dependable and secure manner.
The biggest challenge of virtual machine file systems is that they can't be retrieved by using standard recovery utilities. As such data recovery jobs present a high level of risk, it's best to leave them to engineers with many years of experience in the virtual systems area.
Most Common Problems That Occur To Virtual Machines
Corrupted files
Damaged or failing hardware
RAID controller card failures
User errors such as accidental deletion of files
Error notification failures
Other logical problems

R3 employs skilled and experienced engineers who specialize in virtual machine RAID data recovery. Our proprietary utilities enable us restripe, rebuild and reassemble such data, thus reducing the time needed to obtain results.
We are proud to offer you free diagnostics for your virtual devices. We can run a thorough analysis of your systems and provide you a price quotation and timing for the recovery project. Upon your approval, we do our best to fix your issues on the principle no recovery, no charge. You only pay for results. Just contact us now to benefit from your free diagnostics.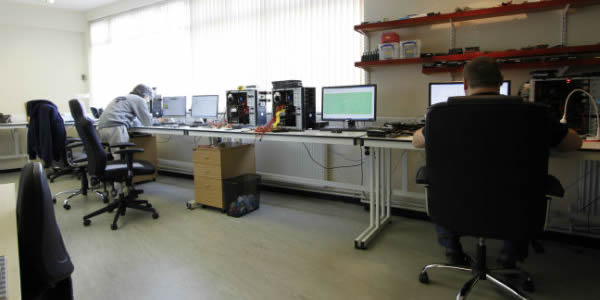 First Steps In Case Of A Virtual Machine Failure
Virtual machine failures should be considered emergencies and addressed by qualified data recovery experts, especially when physical media problems prevent you from accessing the files. In case of failures beyond the point of redundancy, you shouldn't try to fix the problem yourself by running any recovery programs, as they might cause severe file corruption if you don't know exactly what you're doing.
What you can and should do is to write down all error messages and error codes, so that you can provide all such details to the engineers who are going to help you retrieve your data. Such information is a very valuable resource in the process of evaluation of your system. Once you've made a note of all error messages, you have to shut down your system and call your data recovery provider.
R3 can help you regain access to your damaged virtual machine within days from your call. We understand the importance of a short turnaround time, so we strive to offer the fastest turnaround times on the market.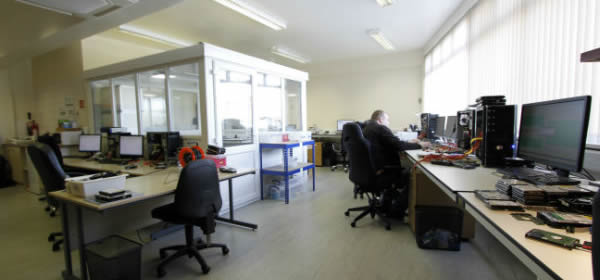 In addition, we are one of the very few providers that offer 24/7 data recovery services all year round. We are able to recover lots of systems in less than 24 hours time, thus limiting your downtime and minimizing your losses. Our 96% success rate and the great security of all our services recommend us as the first option for your virtual machine data recovery needs.
Advanced Virtual Machine Data Recovery Methods And Equipment
We are always up to date with the latest technology and equipment, thus being able to maintain our high success rates. Our ISO 3 certified Cleanroom and our proprietary file utilities enable us provide the safest physical media repairs possible.
We've got more security credentials and state of the art lab technology and equipment. All these enable us to help our clients retrieve their valuable data fast and without risks. Contact us today and tell us how we can help you.

Supported VM Systems
VM-Ware
ESXi/VMFS
HyperV VHD and VHDX
Parallels
Virtual Box
Virtual PC
KVM
Linux Virtual Machines
Windows Virtual Machines
UNIX Virtual Machines
MAC Virtual Machines
If your virtual machine setup is not listed above, please contact us at 0800 999 3282 to discuss your specific data recovery options.

What Does a REAL Data Recovery Lab Look Like?