VMware Data & Disaster Recovery Services
There are exceptional opportunities opening up for businesses of all sizes. If you are already using VMware software, you already know about the scalability, power and flexibility that the company's architectures offer.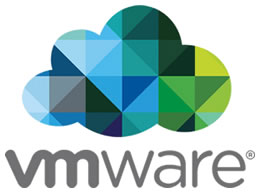 Data loss from VMware needs experience experts and an immediate response. Successful data recovery of VMware infrastructure or a VMware ESX Server takes an in-depth understanding the VMFS structures. It also requires access to the RAID and/or SAN storage devices that are the base of this file system. Quite often, there are certain situations when data is lost where the entire file system is involved and dozens of servers are disrupted. As a result, data recovery for VMware is always a top priority for businesses.
With R3, you will have a way to quickly restore VMware systems without additional security risks. We are able to give you the highest success rates and fastest turnaround times that are available and we have both remote and onsite data recovery options to be sure your lost data is recovered quickly.

Our VM data recovery services include the following features:
* File System Solutions that are comprehensive
There should be optimized options for your file system that your provider has given to you. R3 is able to provide complete recovery solutions for VMware data:
VMFS 1.x flat file system
VMFS 2.x
VMFS 4.x (vSphere)
VMFS 5.x
Whenever it is possible, we will make an attempt to completely repair the file system. If this does not prove to be possible, we will copy the affected folders (including configuration files and VMDK) to a different medium such as a XFS-formatted device or a local NTFS, EXT3, EXT4. This way, we can give you a faster and more expedient reintegration of your system.

* Onsite Recovery Options For VMware
Much of the time, we recommend that you use our onsite services to get the quickest possible turnarounds when the situation is critical. In this case, our engineers perform the data recovery work right at our location and this allows for instant reintegration of your critical systems. By coming to your location, our engineers have complete access to your RAID or SAN device and any associated hardware.
By working onsite, the danger of more loss because of shipping errors or other negative circumstances is minimized. R3 engineers have portable equipment for your virtual machine data recovery and are able to take the appropriate measures to make sure your data is always protected.
If we see that onsite recovery is not possible, we will immediately expedite your case by doing a clone of the working drives and taking your failed media to our clean room. There we will be able to recover the entire RAID or SAN using the cloned images. We are able to deploy our engineers within just a few hours and this means there can often be a turnaround time of less than a day.
For more information, call 0800 999 3282.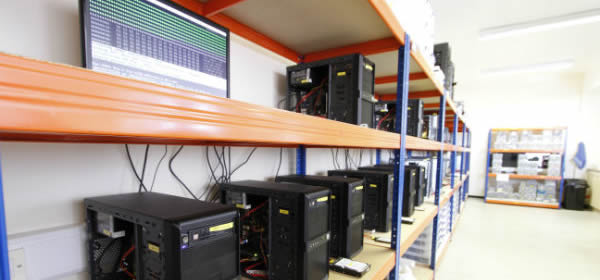 * Options for Remote Recovery
If there is only minor damage to your RAID or SAN file system, our remote virtualization options for recovery are a better option. In this case, our engineers connect remotely to a computer with a block-level access to the SAN. By working through this machine, the engineer will be able to evaluate and repair the VMFS volume. This will allow the volume to be mounted instantly. If your system has a great deal of physical damage, this service option will not be available.
When you speak with our VMware experts, they will be able to let you know if your system can be repaired using this option.
* A Track Record That is Excellent
Trust UK's top virtualization experts with your VMware system. Our staff has successfully repaired systems in hundreds of simulated and real scenarios and the fact that we focus on research means you will get real results.
When you need a fast response, R3 is ready to take immediate action. So contact a VMware expert by calling 0800 999 3282 today.




What Does a REAL Data Recovery Lab Look Like?